Shortcuts
JOURNEY TO THE CENTRE OF THE EARTH AT THE FREEZER THEATRE IN RIF
20. July
at. 20:00-22:00
Viðburðir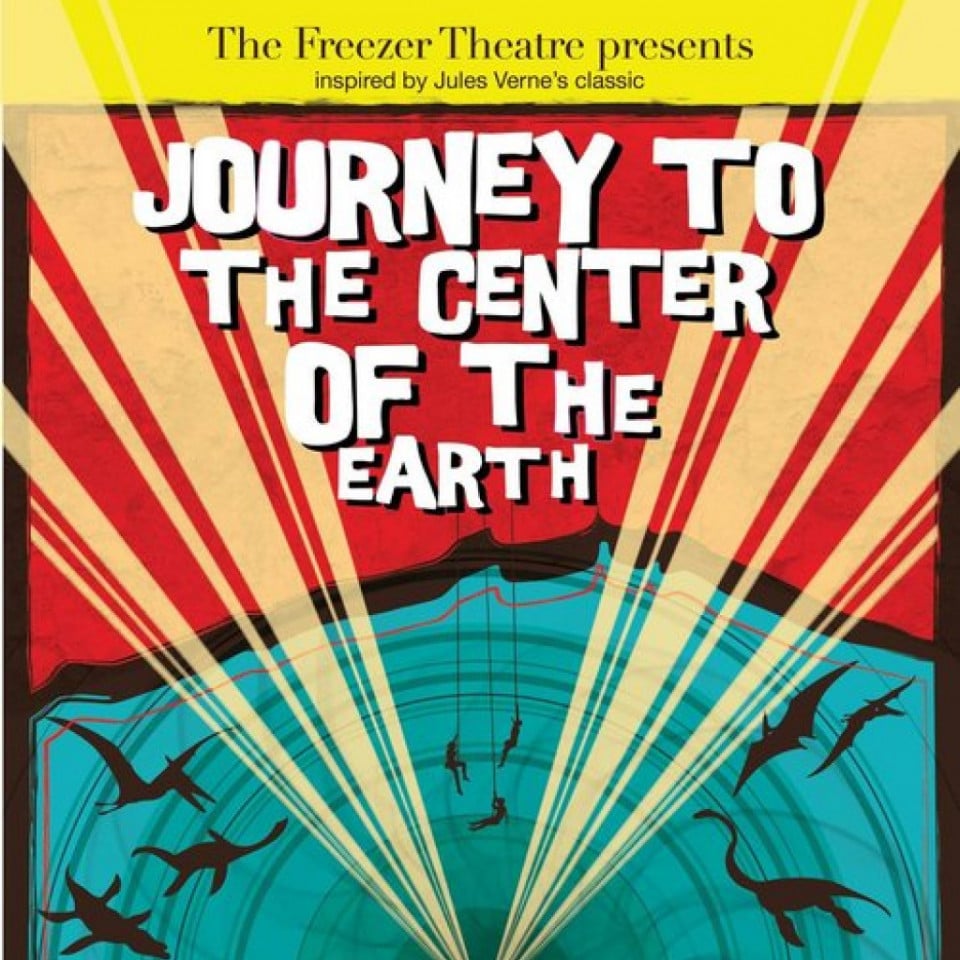 A family-musicalesque-performance-fusion, based on Jules Verne's classic Sci-Fi novel, Journey to the centre of the earth. The show is performed mainly in english, uses occasional foul language and is not appropriate for children under the age of 6. 
Ticket price: 3900 isk
Box office: info@thefreezerhostel.com / +354 6620170
Duration: 2 hours.
The Freezer version of Jules Verne's Classic tale of the journey to the centre of the earth is a high tempo, hilarious carnival of musical theatre, performed in english. The cast of 21 performers take the audience on an unforgettable theatrical adventure of song, play and dance, where the full spectrum of theatre magic is on show! 
Journey to the centre of the earth premiered in the beginning of 2017 and has received rave reviews from both critics and audiences. 
FROM JÖKULL NEWSPAPERS REVIEW:

"Simply Amazing" 
"Monumental on the Icelandic theatre scene"
"Everything in this show is made with abundance of care and ambition."
"Five stars!"
FROM THE MORNING PAPERS REVIEW:
"This show takes the audience on a real journey and brings them wherever it wants to."
"It's a bang that challenges all theories and proves that anything is possible!"
FROM TMM.IS (Online forum of literature and reviews)
"So fun that it makes you shake"
"This show is a Carnival"
"It's very easy to highly recommend this show"
You can see Journey to the Centre of the Earth all summer on Sundays until 31st of August. Click here for the dates.