Shortcuts
Skard
Skard is a farm and church site on Skardstrond. Many of the Icelandic Saga heroes come from here. Amongst them were Bjorn Thorleifsson, governor, and his wife, Olof-the-Rich Loftsdottir.
On the death of her husband by Englishmen in 1467, she is quoted as declaring: "shed no tears for farmer Björn, but gather men to avenge him..." This has become a famous quote in Iceland.
The Skard church was the main church of the area for a long time. The church was rebuild between 1914-1916 and there are many old relics to be found in it, among them a preacher´s stool from the 17th century.
Get directions
Skard
GPS Points
N65° 16' 48.972" W22° 18' 46.423"
Travel directory for Skard
The official travel index of Iceland
Hotels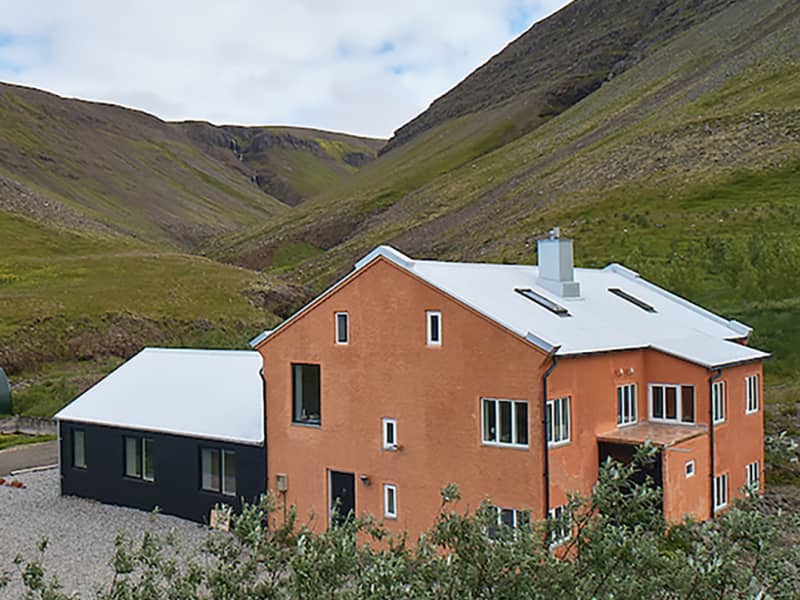 10.77 km
Welcome to Guesthouse Nýp! B&B, twin or double, full bedding. Our guesthouse is off the beaten track with fantastic scenery across the Breiðafjörður bay and a view to the Vestfjords. Two guest
Camping
2.14 km
The older camp site is located in a beautiful spot in a small forest near the rocks. The new camp site is close to the farm. By the older camp site is a toilet and sinks with cold water only. Next to
Hotels
20.45 km
Vogur Country Lodge is a pleasant guesthouse that is uniquely located in the beautifully located Breiðarfjörður Bay.