Shortcuts
Hafratindur Mountain
Hafratindur is one of the highest mountain peaks in Dalir Region with an elevation of 642 meters. It is considered to be one of the best hiking trails in Dalir and has a panoramic view from the top.
Get directions
Hafratindur Mountain
GPS Points
N65° 18' 47.620" W22° 1' 4.115"
Travel directory for Hafratindur Mountain
The official travel index of Iceland
Hotels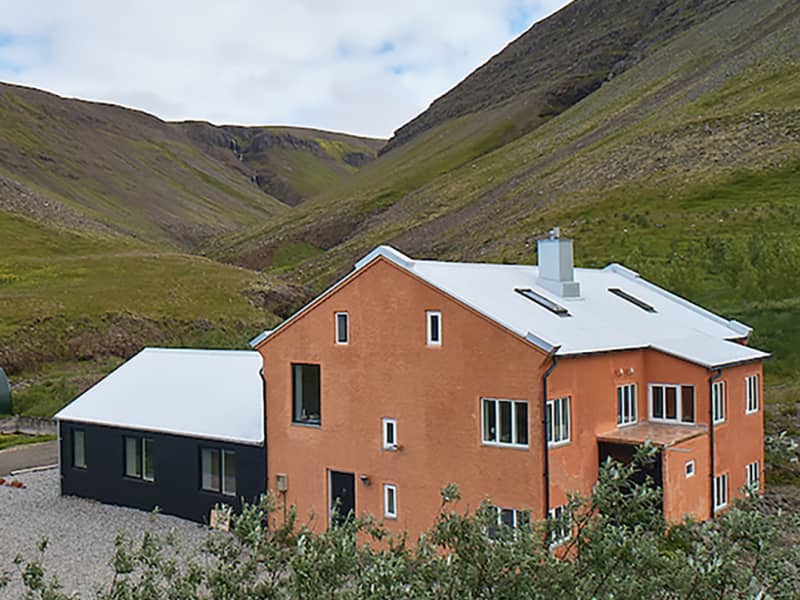 3.30 km
Welcome to Guesthouse Nýp! B&B, twin or double, full bedding. Our guesthouse is off the beaten track with fantastic scenery across the Breiðafjörður bay and a view to the Vestfjords. Two guest
Camping
16.30 km
The older camp site is located in a beautiful spot in a small forest near the rocks. The new camp site is close to the farm. By the older camp site is a toilet and sinks with cold water only. Next to
Cottages
12.39 km
In Þurranes we offer accommodation in four houses, 3 new cottages and the old Farm. Each cottages can be rent for one night or hole week. In the old farm we offer single rooms or you can rent the hol
Others
Hótel Ljósaland
Guesthouses
Saurbær
371 Búðardalur
776-4103, 776-4103
Hiking Tours - Hiking
23.12 km
Ólafsdalur by Gilsfjörður, history of 1000 years Ólafsdalur is a small valley, surrounded by high mountains, where the first agricultural school in Iceland was established in 1880. The beautiful s