Shortcuts
Klofningur mountain
From the mountan Klofningur is a panoramic view over Breidafjordur Bay, Snaefellsnes Peninsula and Bardaströnd. Viewing dial.
It is possible to hike up the mountain from the farm Stakkaberg.
Get directions
Klofningur mountain
GPS Points
N65° 12' 23.398" W22° 28' 56.608"
Travel directory for Klofningur mountain
The official travel index of Iceland
Hotels
8.69 km
Vogur Country Lodge is a pleasant guesthouse that is uniquely located in the beautifully located Breiðarfjörður Bay.
Hotels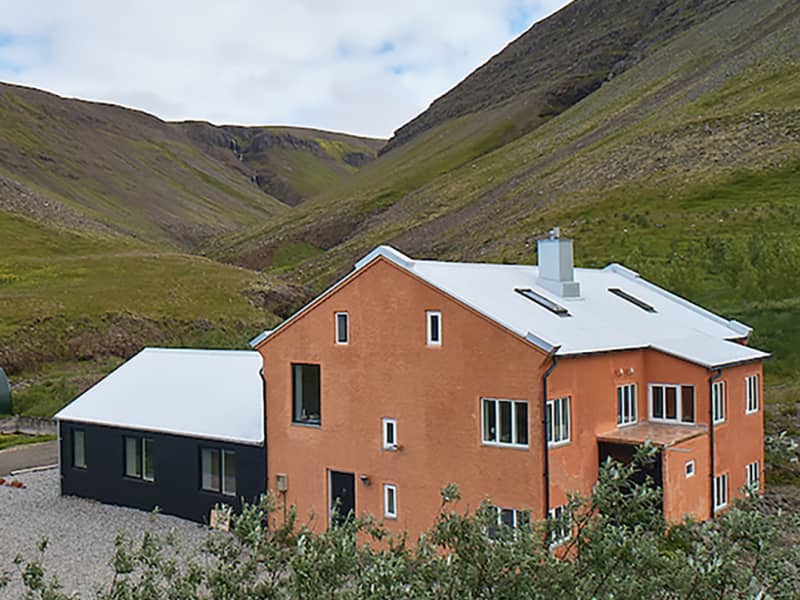 22.54 km
Welcome to Guesthouse Nýp! B&B, twin or double, full bedding. Our guesthouse is off the beaten track with fantastic scenery across the Breiðafjörður bay and a view to the Vestfjords. Two guest
Camping
9.62 km
The older camp site is located in a beautiful spot in a small forest near the rocks. The new camp site is close to the farm. By the older camp site is a toilet and sinks with cold water only. Next to
Others
Sveinn Kjartan Gestsson
Day Tour Provider
Staðarfell
371 Búðardalur
893-6633