Shortcuts
Oddsstaðir
Oddsstaðir is located in the beautiful Borgarfjörður, West Iceland, the birthplace of the Icelandic Saga. It is an adventure to ride Icelandic horses here and enjoy the nature at the same time. Riding an Icelandic horse is something you have to experience at least once in your life. We offer short and long guided day tours.
Get directions
Oddsstaðir
Oddsstaðir I
GPS Points
N64° 32' 30.250" W21° 19' 12.695"
Travel directory for Oddsstaðir
The official travel index of Iceland
Guesthouses
14.00 km
Fossatún is located 90 km from Reykjavík by road nr 50. It is surrounded by beautiful nature and scenery in the Mid-Borgarfjörður area. Fossatún is an ideal destination for shorter and longer sta
Guesthouses
14.08 km
Exhibitions
19.86 km
On the west coast of Iceland surrounded by low rising mountains, flowing rivers and hot springs lies the farm Stedji, which translates as Anvil, named after the rock formation next to Stedji Brewery a
Others
Iceland By Horse
Day Tour Provider
Litla Drageyri
311 Borgarnes
697-9139
Nature
8.16 km
Krosslaug is in the area of Reykir in Lundareikjadalur and is about 50 meters above the road. The pool is small but the heat of the water is about 42°C. there is a myth stating a healing power of the water in the pool. The surrounding is beautiful and the pool is pretty clean for a natural hot spring.
Nature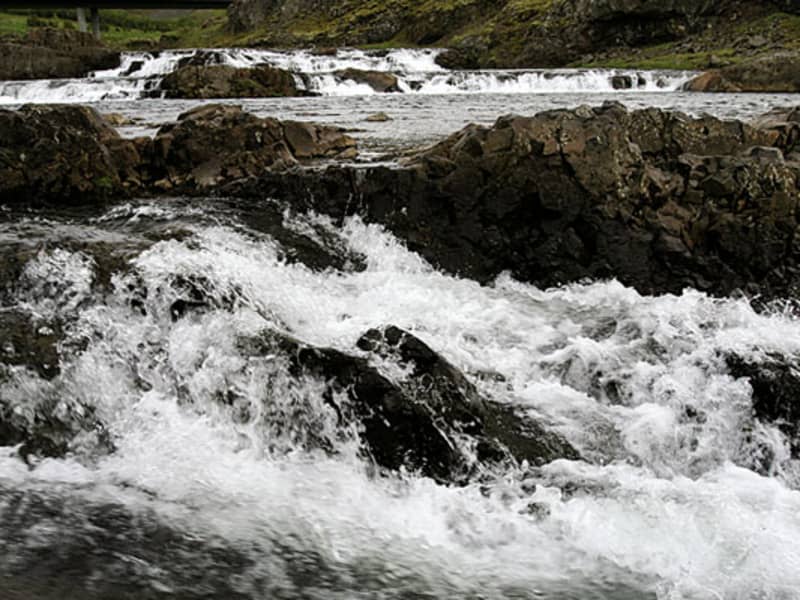 13.97 km
The Troll Waterfalls of the Grimsa river. There is a clear formation in the form of a troll face in the cliff by the river bank.
Take the troll walk and learn about trolls, folk tales and places that connect to the nature and scenery at Fossatun.
An extraordinary view and good spot to see the Skessuhorn mountain peak. Excellent for witnessing jumping salmon in the summer.
Guesthouses
14.08 km
Exhibitions
19.86 km
On the west coast of Iceland surrounded by low rising mountains, flowing rivers and hot springs lies the farm Stedji, which translates as Anvil, named after the rock formation next to Stedji Brewery a