Shortcuts
Á Camping Ground
The older camp site is located in a beautiful spot in a small forest near the rocks. The new camp site is close to the farm.
By the older camp site is a toilet and sinks with cold water only. Next to the new camp site is a new service house with 3 toilets as well as cold and hote water. It is also possible to get electricity as the camp site has 24 outlets.
There is access to a 100 square meter large old barn that has 10 tables and chairs, cooking facilities, microwave oven and hot and cold water.
This is in a beautiful location on the south of the fjord Breiðarfjörður. There are many beautiful walking paths.
Get directions
Á Camping Ground
Á
GPS Points
N65° 15' 48.870" W22° 20' 31.509"
Service
Travel directory for Á Camping Ground
The official travel index of Iceland
Hotels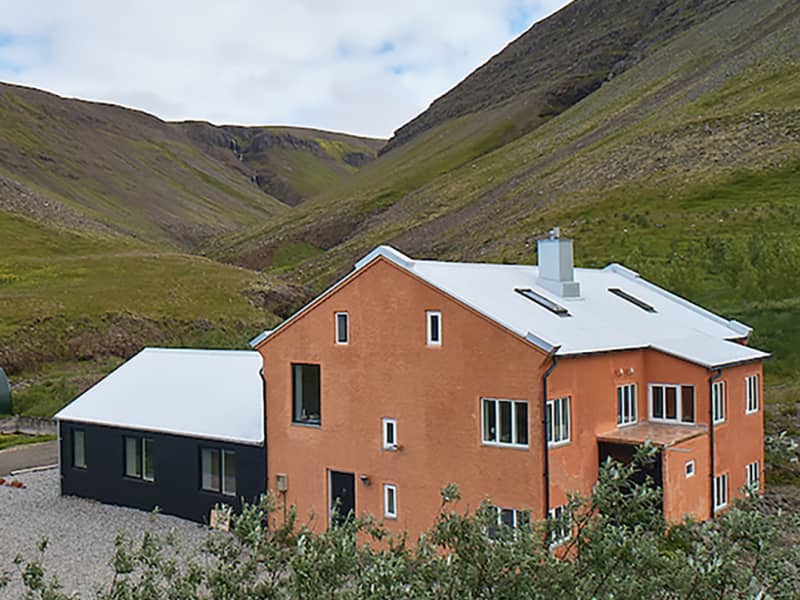 12.91 km
Welcome to Guesthouse Nýp! B&B, twin or double, full bedding. Our guesthouse is off the beaten track with fantastic scenery across the Breiðafjörður bay and a view to the Vestfjords. Two guest
Hotels
18.31 km
Vogur Country Lodge is a pleasant guesthouse that is uniquely located in the beautifully located Breiðarfjörður Bay.
Others
Ytri-Fagridalur
Farm food direct
Ytri-Fagridalur
371 Búðardalur
893-3211