Shortcuts
Vogur Country Lodge
Accommodation offered in 16 standard twin and double rooms, 8 junior suites and 4 superior king rooms. Furthermore a cozy restaurant, living room, hot tub and sauna.
Various hiking trails, beautiful nature and magnificent views.
Get directions
Vogur Country Lodge
Vogur, Fellsströnd
GPS Points
N65° 10' 34.374" W22° 22' 4.084"
Service
Travel directory for Vogur Country Lodge
The official travel index of Iceland
Others
Sveinn Kjartan Gestsson
Day Tour Provider
Staðarfell
371 Búðardalur
893-6633
Nature
8.69 km
From the mountan Klofningur is a panoramic view over Breidafjordur Bay, Snaefellsnes Peninsula and Bardaströnd. Viewing dial.
It is possible to hike up the mountain from the farm Stakkaberg.
Nature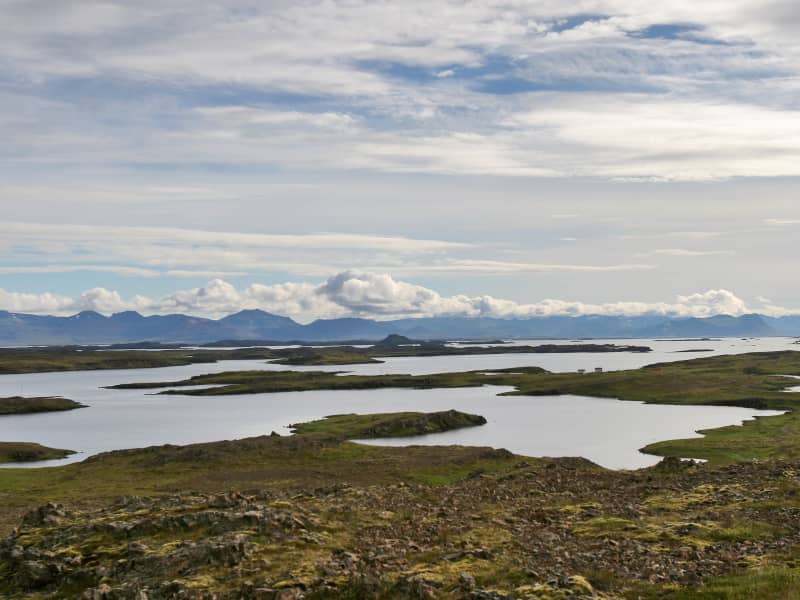 6.81 km
Takes its name "Breakfast Ness" from the fact that Auður the Deep-minded, one of the first settlers, stopped to rest there one morning while searching for a place to make her home.
There is a little church at Dagverdarnes dates from 1934.
History and Culture
20.45 km
Skard is a farm and church site on Skardstrond. Many of the Icelandic Saga heroes come from here. Amongst them were Bjorn Thorleifsson, governor, and his wife, Olof-the-Rich Loftsdottir.
On the death of her husband by Englishmen in 1467, she is quoted as declaring: "shed no tears for farmer Björn, but gather men to avenge him..." This has become a famous quote in Iceland.
The Skard church was the main church of the area for a long time. The church was rebuild between 1914-1916 and there are many old relics to be found in it, among them a preacher´s stool from the 17th century.