Shortcuts
Guesthouse Gamli Bær
The Old Farmhouse has three storeys. On the ground floor there is a kitchen, dining room and a living room.
On the second floor there are three double rooms with bathroom. On the third floor there are two double rooms and one bathroom.
There is a hot tub on the veranda.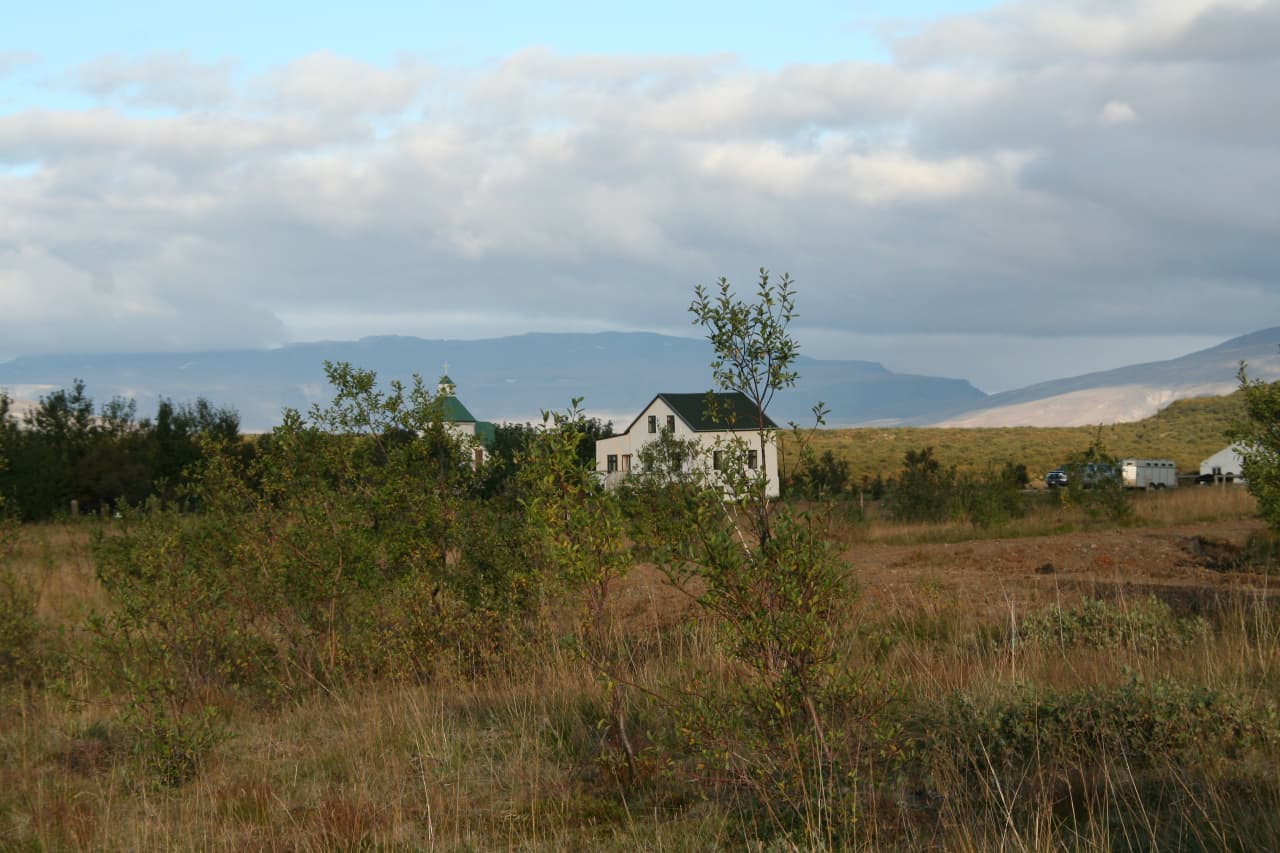 Get directions
Guesthouse Gamli Bær
Húsafell
GPS Points
N64° 41' 55.558" W20° 54' 10.231"
Opening period
15/05 - 30/09
Service
Travel directory for Guesthouse Gamli Bær
The official travel index of Iceland
Others
Ólafur Flosason
Travel Agency
Breiðabólstaður
320 Reykholt í Borgarfirði
897-9323
Skrifla Golf Club
Golf Courses
Nes, Reykholtsdal
311 Borgarnes
435-1472, 893-3889
Áshestar
Day Tours
Stóri-Ás
320 Reykholt í Borgarfirði
847-7051
Mini-Zoo & Open farm
18.33 km
Háafell farm is a goat farm and the visitors receive a warm welcome from the goats.
Tourist Information Centres
22.45 km
Snorrastofa is a cultural and medieval center located in Reykholt in Borgarfjörður.
Others
Grímsstaðir 2
Farm food direct
Grímsstaðir 2
320 Reykholt í Borgarfirði
858-2133