Shortcuts
Nýp at Skarðsströnd
Welcome to Guesthouse Nýp! B&B, twin or double, full bedding.
Our guesthouse is off the beaten track with fantastic scenery across the Breiðafjörður bay and a view to the Vestfjords. Two guest rooms with shared bathroom facilities plus three rooms, each with a private bathroom. All rooms include chosen books and original art. Breakfast available with home baked bread, jam of wild berries and vegetables from our own gardens. Recently we opened new guest rooms and an exhibition space in the former cowshed, attached to the house. The refurbishment is designed by Studio Bua Architects. The first exhibition displays drawings, photos and models concerning the new design. As souvenirs for our guests, we have selected local handcraft for sale.
In 1937 concrete housing was built at the sheep farm Nýp to replace the traditional turf houses. However, farming was abandoned in the 70s and the house stood neglected and empty until 2001, when the present owners began renovations. Feel free to contact us for further information.
Bookings - and to view the exhibition, please contact: thora@this.is Tel. +354 896 1930 or +354 891 8674. You can also find us on Facebook here.
Get directions
Nýp at Skarðsströnd
Skarðsströnd
GPS Points
N65° 19' 25.399" W22° 8' 16.674"
Opening period
15/05 - 15/09
Travel directory for Nýp at Skarðsströnd
The official travel index of Iceland
Nature
22.54 km
From the mountan Klofningur is a panoramic view over Breidafjordur Bay, Snaefellsnes Peninsula and Bardaströnd. Viewing dial.
It is possible to hike up the mountain from the farm Stakkaberg.
History and Culture
10.77 km
Skard is a farm and church site on Skardstrond. Many of the Icelandic Saga heroes come from here. Amongst them were Bjorn Thorleifsson, governor, and his wife, Olof-the-Rich Loftsdottir.
On the death of her husband by Englishmen in 1467, she is quoted as declaring: "shed no tears for farmer Björn, but gather men to avenge him..." This has become a famous quote in Iceland.
The Skard church was the main church of the area for a long time. The church was rebuild between 1914-1916 and there are many old relics to be found in it, among them a preacher´s stool from the 17th century.
Nature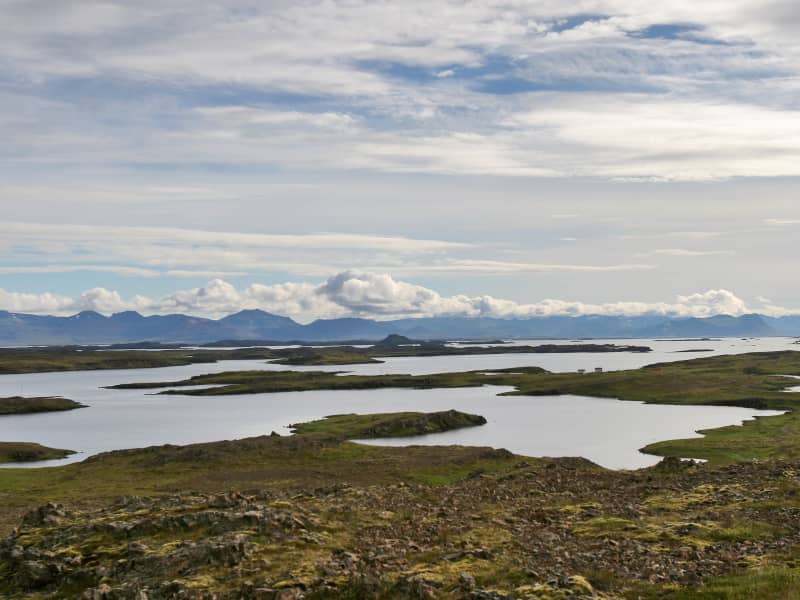 24.42 km
Takes its name "Breakfast Ness" from the fact that Auður the Deep-minded, one of the first settlers, stopped to rest there one morning while searching for a place to make her home.
There is a little church at Dagverdarnes dates from 1934.
Others
Ytri-Fagridalur
Farm food direct
Ytri-Fagridalur
371 Búðardalur
Hótel Ljósaland
Guesthouses
Saurbær
371 Búðardalur
776-4103, 776-4103