Shortcuts
Sauðafell Guesthouse
Sauðafell Guesthouse is a newly renovated old romantic farmhouse from the 19th century. There are 6 rooms with made-up beds on two floors to choose from with great view.
Kitchen with all necessary equipment as well as a large living room area and 3 modern bathrooms.
Free Wi-Fi in all rooms.
Sauðafell Guesthouse is an ideal place to enjoy the diverse landscape or simply relax.
Get directions
Sauðafell Guesthouse
Sauðafell
GPS Points
N65° 0' 38.606" W21° 37' 48.493"
Service
Travel directory for Sauðafell Guesthouse
The official travel index of Iceland
Cottages
0.86 km
Erpsstadir is a dairy farm in Northwest Iceland, run by farmer Thorgrimur Einar Gudbjartsson and his family. Erpsstaðir are best known for their ice cream but they also produce the Icelandic Skyr, ca
History and Culture
14.08 km
Eiríksstaðir is one of most historic sides of Iceland. Step back to the Viking Era and immerse yourself in the sights, sounds and scents of Eriks the Red's farm which is also the birthplace of Leif the Lucky who is said to have discovered America. Modern day vikings demonstrate the lifestyle of 1000 years ago, sharing their crafts and knowledge.
Nature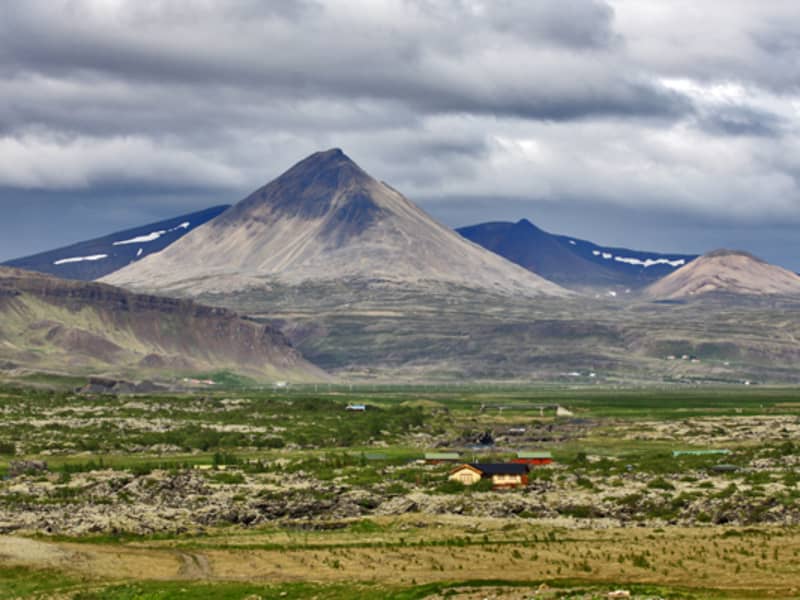 21.90 km
Baula is a volcanic mountain of a very special pyramidic form. It measures 934 m in height. The mountain is a 3 million years old intrusion, consisting of liparit stone.
For people in good shape, it is well possible to hike up on the mountain from Bjarnardalur, road number 60. But its sides are very steep and there are big and loose stones on the way. On the other hand, the view of the top is very rewarding and you can write into a guestbook there.
Others
The Fishing Spot
Restaurants
Vesturbraut 12a
370 Búðardalur
434-1110