West Iceland - Vinter Destination of the Year 2019
West Iceland has been chosen Vinter Destination of the Year 2019 by Luxury Travel Guide.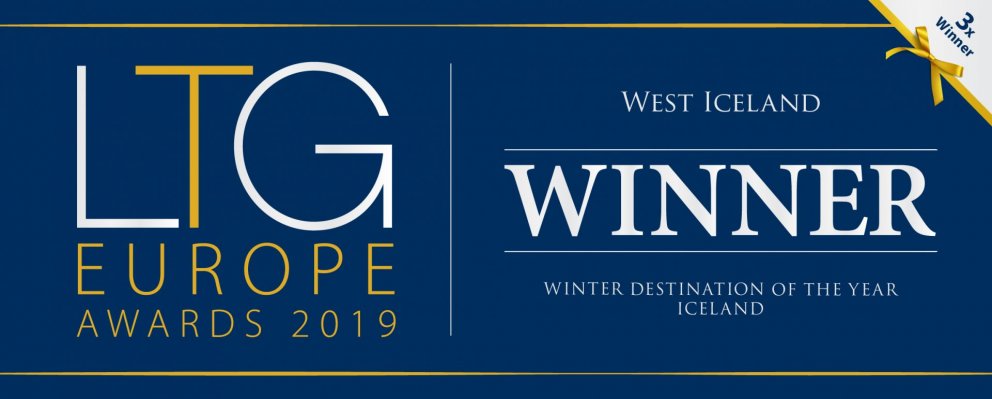 West Iceland has been chosen Vinter Destination of the Year 2019 by Luxury Travel Guide. This is the third year in a row that West Iceland is awarded. In 2017 it was awarded Scenic Destination, In 2018 Winter Destination of Europe and now Winter Destination of Europe 2019.
The Luxury Travel Guide is an exclusive, fully interactive publication focussing on where to go and what to do during your holiday or business trips. Since their maiden Global Luxury Travel Guide they have delved further into each country with every guide focussing on a specific region or continent. Taking the very best in luxury travel, the guide covers every meticulous detail on the best destinations and activities on offer to assist in making your vacation remain in your memories forever.
West Iceland Winter Destination of the Year 2019
"A region priding itself on its striking natural landscapes, West Iceland allures the discerning travellert with the promise of escaping to the land of the Sagas, volcanoes, waterfalls and glaciers. The region is home to the majestic glacier, Snæfellsjökull, which commands the peak of a dormant volcano where you can join a tour to the top, with breathtaking views of the volcanic, mountainous land. It is also home to Europe´s second largest glacier, Langjökull where you can embark on an unforgettable journey into the glacier via unique man-made tunnel. For a splendid spa experience, the newly opened Krauma geothermal baths is heated by the most voluminous hot spring in Europe, making it the perfect spot to unwind".
"While this magnificent part of the country is beautiful all year round, West Iceland excudes an extra special charm during the winter months. It presents travellers with breathtaking vistas of the enthralling Northern Lights as the illuminate the skies and cast a gentle glow over the majestic scenery".