Map
Akrafjall Mountain
Akrafjall is a picturesque mountain close to Akranes. The mountain offers one of the best views in West Iceland across Faxafloi Bay and a panoramic vi
Akranes
Akranes is just a stone's throw away from the capital largest town in West Iceland with the population 7.421. The Museum Area at Gardar is without a d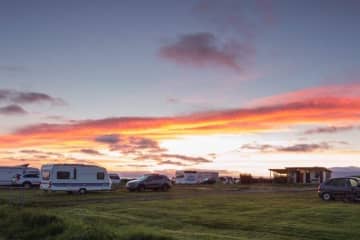 Akranes Camping Site
The campsite is located in Kalmansvík which is a beautiful bay on the outskirts of Akranes. The site has a wonderful view of the Snæfellsjökull glacie
Akranes District Information Office
Akranes Information Centre is situated in the Akranes Lighthouse. Here you can get information about the area.  Opening hours at the tourist informati
Akranes Folk Museum
At the Akranes Folk Museum, you can learn about the history of Akranes and its surroundings. The museum was founded and opened in the year 1959 and ca
Akranes forestry
At Akranes, you can find three fun hiking trails through forestries. One is in Garðalund, one in Klapparholt and one inSlaga. Garðalundur has a variet
Akranes Library
Akranes Library was founded on the 6th of November 1864, originally as a book club. The library has wonderful facilities at Dalbraut 1 and shares its
Akranes Lighthouses
The Akranes lighthouse is a delightful place to visit, any time of year. Away from bright lights, tourists and residents flock to the site in winter t
Akranes Swimming Pool
The swimming pool at Jaðarsbakka is a 5 lane, 25-meter outdoor pool. There is a sauna and a water slide. The hot tub area was renovated in 2017 and th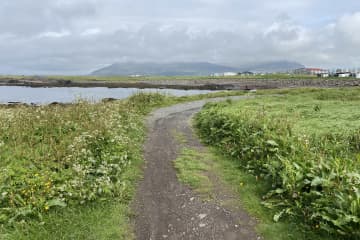 Akranes walking trails
Akranes is most populous urban area in Vesturland, with about 7.688 inhabitants. Numerous walking trails can be found,with varied terrain and interest
Akranesviti, Light house in Akranes
If you are into photography or just interested in exploring new things in Iceland you need to look at Akranes lighthouses. Down by the harbour you wil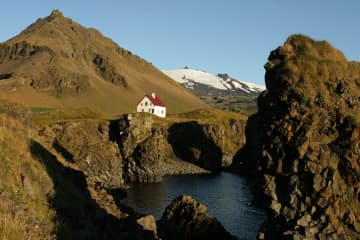 Arnarstapi
Arnarstapi was an important trading post in the past and had a much bigger population than it has now. Columnar basalt, ravines and grottoes surround
Arnarstapi Center
Arnarstapi offers a variety of accommodation options to travelers visiting the village of Arnarstapi. Whether you prefer a comfortable hotel accommoda
Á Camping Ground
The older camp site is located in a beautiful spot in a small forest near the rocks. The new camp site is close to the farm. By the older camp site is
Á Skarðsströnd to Vogur Fellsströnd
Breiðafjörður has been known as the "Foodchest of Iceland" throughout the centuries and there are numerous islands in the fjord. During summer the tra
Álfholtsskógur foresty
An outdoor area into Álfholtsskógur forest is a popular destination for travelers in Hvalfjarðarsveit but the accessibility has been improved over the
Árblik Café
Sælureiturinn is a small Café that offers soup and bread for lunch, coffee and homemade pastries during the day. We have products from the farmers mar
B59 Hotel
B59 Hotel has a total of 74 spacious rooms in the category standard, Deluxe, superior and suites. Snorri's Kitchen and Bar serves Icelandic cuisine tr
Barnaborgir hiking trail
Barnaborg lavafield is a wavy Aa lava field from modern times, where heather and scrub have grown, flowed from Barnaborg. Volcanic cone was in the mid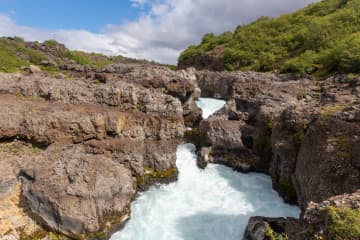 Barnafoss, Children's Falls
The meaning of this waterfall translates into "Children's waterfall", but the signs here indicated that there was a saga describing why it got this na
Basalt Hotel
Basalt Hotel is located in a valley and is surrounded by unspoiled nature. The hotel is ideal for individuals and groups for longer or shorter stays.
Baula
Baula is a volcanic mountain of a very special pyramidic form. It measures 934 m in height. The mountain is a 3 million years old intrusion, consistin
Bárður Snæfellsás walking trail
Arnastapi is a well-known tourist destination around Snæfellsnes and there has been some development in the area in recent years. Some walking paths a
Berserkir & Valkyrjur
Explore the spectacular landscape of our area with us (private guide) by our E-mountain bikes, riding our horses (only for experienced riders) or hiki
Berserkjahraun lava
Berserkjahraun is a 4000-year-old lava field situated on the Snæfellsnes peninsula. It covers the western part of Helgafell, between Stykkishólmur an
Beruvík hiking trail
The beginning of the hiking trail is at the parking lot at Beruvík. The trail leads through the ruins of houses that used to be in Beruvík and the pat
Bifrost Borgarfjord
Bifrost is a university village with a population of 200 but during the winter months 600 - 700 people live there. Bifrost is a direct descendant of t
Bjarg Borgarnes
Bjarg Borgarnes is small and cosy family-run guesthouse in old farmhouse on the outskirts of Borgarnes town. The old farmhouse which formerly housed s
Bjargarsteinn House of Food
The old building Bjargarsteinn was built as a home at Vesturgata 64 in Akranes in the year 1908. It served this purpose until 2008, when the church bo
Bjarnarfoss Waterfall
Bjarnarfoss is a majestic waterfall that falls down a basalt cliff which was formed by the now extinct volcano Maelifell. The waterfall, along with th
Bjarnarfoss waterfall
Bjarnarfoss (Snæfellsnes) is a majestic waterfall above Búðir that falls off the cliff edge below Mælifell. The Waterfall, along with the surrounding
Bjarnarhöfn
At Bjarnarhöfn Shark-museum visitors get to experience a unique Icelandic culture. This family owned museum offers you a peak into their history. This
Bjarteyjarsandur Farm
The Bjarteyjarsandur farm is owned and operated by three different families, all specializing in their different fields; i.e. farming, tourism, educat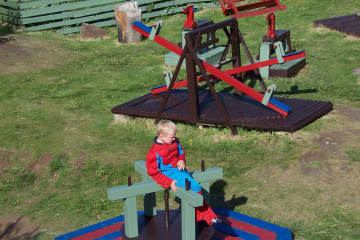 Bjossarolo - playground
Bjossarolo is a playground for children in Borgarnes, not far from Edduveröld or the Settlement Centre. It was constructed by Bjorn Gudmundsson, a man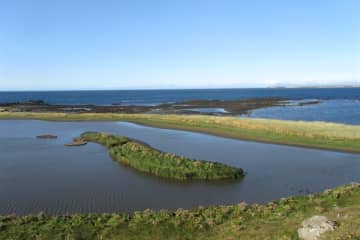 Blautós
Blautós og Innstavogsnes At the north western rim of the town Akranes is the estuary nature reserve Blautós and Innsatvogsnes. The river Berjadalsá ru
Blómalindin Café
Café - flowers - gift shop. Open Tuesdays to Thursdays from 10:00 to 18:00 and Saturdays from 10:00 to 16:00. Closed on Sundays and Mondays.
Blómasetrið Guesthouse
At Blómasetrið Guesthouse you will find various accommodation options. You can stay in our homestay where warmth and quietness are key. As your "home
Borg
Originally the home of Skalla-Grimur, father of Egill, hero of Egil´s Saga. Its full name means "rock in the marshes". The farmstead was defined by Kv
Borg á Mýrum-Einkunnir hiking trail
Borg á Mýrum is a church site located west of Borgarnes. The place is, according to Egil Skallagrímsson's story, a settlement ground, but a church has
Borgarbyggd Tourist Information Center
Borgarbyggd Tourist Information Centre is located in the shop Ljómalind, located at Brúartorg 4 in Borgarnes and provides useful information about the
Borgarfjardarbrú bridge
Borgarfjarðarbrú is the second longest bridge in Iceland after Skeiðarárbrú. It crosses Borgarfjörður, linking Borgarnes to Route 1 (the Ring Road) an
Borgarnes
Borgarnes lies in the middle of West Iceland about 75 km from Reykjavík City Centre.In Borgarnes you can create an unforgettable holiday: breakfast an
Borgarnes Museum
Borgarnes Museum - Community Center, Archives and Library, Borgarnes, Iceland. Summer opening hours (June, July, August):Mondays - Fridays from 10:00
Borgarnes Swimming pool
In the sports stadium, you will find both an outside and an inside swimming pool, hot tubs, a steam bath which is fed with steam straight from the Dei
Borgarnes swimming pool
In the sports stadium, you will find both an outside and an inside swimming pool, hot tubs, a steam bath which is fed with steam straight from the Dei
Borgarnes walking trail
While visitors are welcomed by the majestic and 4 million years old Hafnarfjall mountain, at the same time they can admire the imponent Snæfellsjökull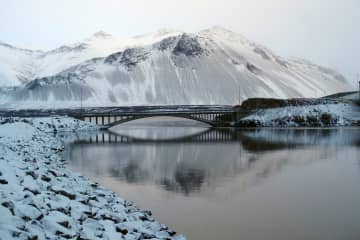 Brákarey Island Borgarnes
Brakarey is connected to the mainland by a bridge. The island was named after Egill's nanny and Skalla-Grimur´s slave Thorgerdur brak, after Skalla-Gr
Breidafjordur
Breiðafjörður is a large shallow bay, about 50 km wide and 125 km long and located in the west of Iceland. It separates the region of the Westfjords (
Breið
Breið is the southernmost part of Akranes and the location of the fishing history of the town. There are two lighthouses open to the public as well as
Brynjudalsskógur forestry
Since 1990, the Icelandic Forestry Association has engaged in Christmas tree cultivation in Brynjudalur in Hvalfjörður, an indispensable part of Chris
Budakirkja Church
The little black church, Budakirkja Church is located at Budir on Snaefellsnes Peninsula. People come from around the world to seal their love at the
Budardalur
Budardalur is the main administrative and service centre in the Dalabyggd region. Few parts of Iceland are as rich in history as Dalabyggd, where reco
Budir
Budir is a popular destination. The landscape consists of golden sand beaches, rugged lava field and great vegetation and bird life. Budahraun lava is
Búðardalur Camping Ground
The Budardalur camping site is located within a beautiful well sheltered grove. When arriving from the south (route 60) you will see the camping on yo
Búðardalur-Laxarós
Búðardalur is a town with many services available and the main attraction is Vínlandssetrið, which features exhibitions and stories of the landmarks o
Búðir-Búðaklettur-Frambúðir
Búðir is located in the westernmost part of Staðarsveit in Snæfellsnes. At Búðir, there once was the most active tradingcenter at Snæfellsnes and a th
Country Hotel Fossatún
Fossatún is located 90 km from Reykjavík by road nr 50. It is surrounded by beautiful nature and scenery in the Mid-Borgarfjörður area. Fossatún is an
Crisscross Food Tours and Farm Visits
Crisscross offers a selection of food tours and farm visits in West Iceland. We choose to let our taste buds lead the way and move in the spirit of sl
Dagverdarnes
Takes its name "Breakfast Ness" from the fact that Auður the Deep-minded, one of the first settlers, stopped to rest there one morning while searching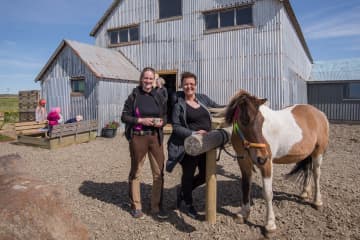 Dalahestar
Dalahestar horse rental is a small, family owned business. We offer personalized tours for individuals or smaller groups. Our main tours are alongside
Dalahotel
Dalahotel is a family owned hotel located in a beautiful, quiet valley, only 1 km from highway 60. The place is famous for its antiquity, Guðrún Ósvíf
Dalahyttur
Dalahyttur is a family run company and offers 9 double rooms.  There are three 15m2 tiny houses. Each house consists of sleeping area with double bed
Dalakot
Dalakot is a small guesthouse in an old house that has hosted guests since the mid-20th century. In 2013 the young couple Anna Sigríður Grétarsdóttir
Deildartunguhver hot spring
Deildartunguhver highest flow hot spring in Europe !Deildartunguhver is Europe's most powerful hot spring. It provides 180 l/sec of 100°C hot water.Mo
Djupalonssandur & Dritvik Snaefellsnes peninsula
Djupalonssandur is a beautiful pebbled beach, with a series of rocks of mysterious form emerging from the ocean. It is one of the few areas that lead
Drangar Country Guesthouse
The new Drangar Country Guesthouse is on a repurposed farm, well-situated on the Snaefellsnes peninsula, bordering Dalir, a mere two-hour drive from R
Drapuhlidarfjall Mountain. Snaefellsnes peninsula
Drapuhlidarfjall Mountain is beautifully colourful. It is composed of sulphur, basalt, jasper, rhyolite and lignite. As usual with lignite deposits, f
EfraNes
Efra Nes is an ideal location for events and gatherings, big or small. 
Einkunnir a country park
Einkunnir is a 270 ha country park, protected for recreational use and the preservation of the typical landscape of the area. The areas' main characte
Einkunnir hiking trail
In Einkunnir you can find a very diverse landscape, animal-and plant life. The area was protected as a country park in2006, but the goal of the area's
Eirik the Red´s homestead in Dalir
Eiríksstaðir is one of most historic sides of Iceland. Step back to the Viking Era and immerse yourself in the sights, sounds and scents of Eriks the
Eiríksjökull í Borgarfirdi
Eiriksjökull, the Glacier of Eirik, named after Eirik an outlaw that lived in a cave in the lava, Hallmundarhraun. Highest mountain West of Iceland. 1
Eiríksstadir - Living Museum
Come with us into the 10th century, sit by the fire and experience the past. Learn about the life of the Vikings and rest from the present. Opening ho
Eldborg Crater hiking trail
Eldborg is a typical crater that rises 60 meters above the surrounding lava and is the largest crater within short fissure. The crater is oval, above
Eldborg Crater Snaefellsnes peninsula
A beautifully-formed crater rising 60m above the surrounding lava. The spatter cone is the largest crater along a short volcanic rift, 200 m in diamet
England/Peter's fortress trail
The walk is a circular ring that connects Basalt Hotel at Iðunnarstaðir. Going up the ridge, passing through Hrútaborgir and Pétursvirki (Peter's fort
Englendingavik
In the old part of Borgarnes town (village) lies a beautiful cove, called "Englendingavík". The name interestingly enough means "The Englishman Cove (
Erpsstaðir Travel service
Erpsstadir is a dairy farm in Northwest Iceland, run by farmer Thorgrimur Einar Gudbjartsson and his family. Erpsstaðir are best known for their ice c
Eyrarhringur hiking trail
Eyrarhringur is located in the protected area, Snæfellsjökull National Park. The national park is located on the outskirts of Snæfellsnes, but its pur
Fellsstrond in Dalir
The route via Klofningsvegur no. 590 runs through Hvammssveit, Fellsströnd, Klofningur, Skarðsströnd and Saurbær. Day-to-day it is called going around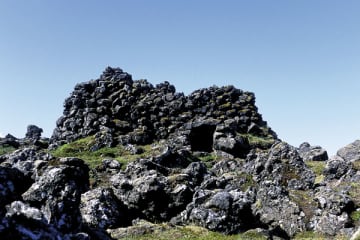 Fiskibyrgi Snaefellsnes Peninsula
Near Gufuskalar on the uttermost part of the Snaefellsnes peninsula, there was one of the many winter fisher villages consistant in Iceland in former
Fjeldstedhestar.is
1-2 hour riding tours in beautiful surroundings on the banks of the Hvitá River, which is a glacial river flowing from Eiriksjökull Glacier. There are
Flatey Island Breidafjord
Beautifully kept old houses in cheerful colours line the dusty path through the settlement of Flatey island. Walk through it, and at the end of the se
Fossatún hiking trail
Fossatún is a well-known destination in Borgarfjörður, where you can find hiking trails related to folklore heritageand troll books, written by the lo
Fossatún Pod Village
The Fossatún Pod Village is a new kind of accommodation that consists of camping pods with sleeping space for 2-3 persons at a reasonable price. The p
Fossá forestry
The Fossá forestry is located next to the highway nr. 47 and the rest stop at the outskirts of forestry has a great attraction of tourists around the
Fossá waterfall
Beautiful waterfall by the road. Nice spot to enjoy nature
Fosshotel Hellnar
Fosshotel Hellnar is everything people look for in a charming country hotel. The hotel is located right beneath Snæfellsjokull Glacier, a national par
Fosshotel Reykholt
Fosshotel Reykholt is a romantic country hotel and restaurant in the legendary setting of Reykholt in Borgarfjörður, once the home of historian and po
Fosshotel Stykkishólmur
Fosshotel Stykkisholmur is in a lovely little fishing village of Stykkishólmur, sometimes called the town of thousand islands. The atmosphere of this
Frístundastígur; Ólafsvík-Rif-Hellissandur
In 2013 the first part of the path was laid between Hellissandur and Rif. A path was subsequently laid between Ólafsvík and Rif in 2014 and it was pav
Galito
Galito Restaurant offers a wide variety of courses from the á la carte menu and group menus.  Open Mondays-Thursdays from 11:30-21:00, Fridays from 11
Gallerí Jökull
Gallerí Jökull in Ólafsvík has handmade handicrafts, all made by local people, to offer. There can be found wool sweaters, hats, mittens and socks amo
Garðalundur park Akranesi
Garðarlundur country park, protected for recreational use and the preservation of the typical landscape of the area. The areas' main characteristics a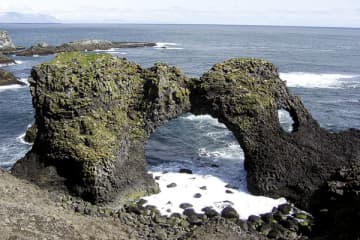 Gatklettur - Arch Rock
Gatklettur - Arch Rock - is a cliff with a circular arch. Rock Arch shows how distinctive wave action has eroded the rocks into arches and beautiful s
Geirabakarí Café Konditori
Geirabakarí is a bakery located in Borgarnes, only an hour's drive from Reykjavík. The bakery offers a variety of cakes and pastries as well as club s
Geirshólmi in Hvalfjorð
During the Sturlung Age 1220 - 1264, a company of men led by Svarthofdi Dufguson, a follower of Sturla Sighvatsson used the island Geirsholmi as a bas
Gilbakki Kaffihús
Gilbakki is a cute cafe/bistro in one of the most beautiful house in Hellissandur. At Gilbakki we offer quality fish-soup and bread, coffee from the I
Glacier Paradise
Do you want to experience the mysteries of Snæfellsjökull? Come and explore the view and beauty that Snæfellsjökull has to offer. Being there and look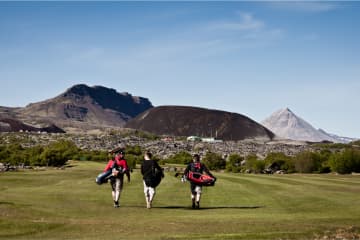 Glanni Golf Course
Glanni Golf Course is a 9-hole golf course located at the Glanni waterfall in Norðurárdalur valley. One of the country's most beautiful golf courses
Glymur, waterfall in Hvalfjord
Attention - During winter the hiking path can be dangerous! Proper equipment and hiking experience is essential! Iceland's tallest waterfall, is loca
Grabrok Crater in Borgarfjord
The largest of three craters in a short volcanic fissure.  Beautiful scenery over Borgarfjordur is  from the top of the Grabrok crater. Mt. Grabrok c
Grund Guesthouse
At Grund there is a small guesthouse, a short distance from Grundarfjörður where all services are available. There are many beautiful hiking trails in
Grundarfjordur
Home to Mt Kirkjufell. Grundarfjörður is a picturesque town situated on the fjord of Breiðafjörður. The town is located right next to Kirkjufell mount
Grundarfjörður Camping Ground
The campsite is located above the town with a unique view either to the sea or the mountain range. The site is divided into several smaller areas wher
Grundarfjörður Guesthouse & Harbour Cafe
Grundarfjörður Bed and Breakfast is a small 8 room guesthouse located by the harbor in Grundarfjörður. All rooms have private bathrooms with shower, f
Grundarfjörður Information Center
The Tourist Information Center in Grundarfjörður helps you with information regarding Grundarfjörður, the Snæfellsnes peninsula and other inquiries.Op
Grundarfjörður Swimming pool
A comfortable little pool in a prime location next to the campsite. Two hot tubs and a wading pool for children.  Opening hours October 1, 2022 - May
Gudrunarlaug, geothermal pool, in Dalir
According to Laxdaela saga, Gudrun Osvifursdóttir used to dwell by a geothermal pool in Laugar in Saelingsdalur. The pool is mentioned in Sturlunga sa
Guðlaug Baths
At Langisandur Beach you can take a swim in the sea and enjoy the view from the comfort of Guðlaug Baths hot pools which can be found in Langisandur's
Guesthouse Gamli Bær
The Old Farmhouse has three storeys. On the ground floor there is a kitchen, dining room and a living room. On the second floor there are three double
Guesthouse Hvítá
Guesthouse Hvítá is nestled in the heart of Borgarfjörður. It is an ideal spot from which to discover all the beautiful nearby attractions.  We offer
Guesthouse Milli Vina
Luxury in its simplicity in a beautiful comfortable house. The guesthouse is located in relaxing surroundings in the middle of Borgarfjordur about 90
Gufuá
We offer two types of outdoor experiences, where you get to know different aspects of our beautiful farm.  The ever-popular GOATWALK with the  Hobbit-
Guide to Iceland
Uniting over 1500 Icelandic travel operators in a single community, Guide to Iceland remains the world's largest collaboration for Icelandic travel se
Hafnarfjall mountain in Borgarjord
The mountain Hafnarfjall near Borgarnes is part of the same extinguished central volcano as Skardsheidi and is also about 4 million years old. The mou
Hafnarfjall the Seven peaks
Hafnarfjall in Hvalfjörd is a popular outdoor spot where walking and running enthusiasts take advantage of it. The mountain offers the possibility of
Hafratindur Mountain in Dalir
Hafratindur is one of the highest mountain peaks in Dalir Region with an elevation of 642 meters. It is considered to be one of the best hiking trails
Hallgrim's Church in Hvalfjord
Church built in 1957 as a tribute to the 17th-century hymn writer Hallgrimur Petursson, one of Iceland's best-loved poets. Hallgrimur Petursson serve
Hallkelsstaðahlíð
We offer 1-4 hour horse riding trips in beautiful surroundings for small groups. Riding lessons are also offered to individuals and groups. At Hallkel
hallmundarhraun lava field in Borgarfjord
Hallmundarhraun includes the longest and largest caves in Iceland.Hallmundarhraun lava field was formed in giant eruption close to the Langjökull glac
Handverkshópurinn Bolli - Icelandic Craft
Local handicrafts. Products from wool, hand carved wood, bone crafts, ceramics and much more. During summer open daily from 11:00 to 17:00. Other time
Háafell - Goatfarm
The Icelandic Goat Centre at Háafell is working towards protecting and maintaining the goat stock in Iceland. Visitors receive a warm welcome from the
Háafell Lodge
Háafell Lodge is a beautiful country lodge located in Dalir, West Iceland. It can accommodate a total of six persons and features two double bedrooms
Helgafell hiking trail
Helgafell is a basaltic rock mountain located just outside Stykkishólmur. At the foot of the mountain there is a parking lot with signs related to the
Helgafell Holy Mountain in Snaefellsnes peninsula
Holy Mountain, 73 m with a breathtaking panoramic view across Breiðafjordur Bay. A viewing dial is at the top.   Folklore advises anyone climbing th
Hellissandur
Hellissandur was once a major fishing centre but Rif was one of the main trading ports on Snaefellsnes peninsula. Most of the villages' fishing fleet
Hellissandur Camping Ground
The campsite is located in a beautiful lava called Sandahraun. The area has a new service house with good facilities, including a kitchen, toilets, sh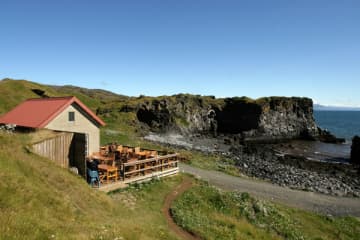 Hellnar in Snaefellsnes peninsula
For centuries, Hellnar was among the largest fishing villages beneath the Snaefellsjokull ice cap. Valasnos, a freestanding rock, extends east of the
Hestaland
One thing that makes us unique is that we take the time to give each rider a prep lesson in our large indoor arena before heading out on the trail for
Hjalli Travel Service
Campsite with wc/shower facilities and access to electricity. Open whole year round. Many interesting places around to visit.
Hjá Góðu Fólki
Hjá Góðu fólki is a small café and art house. We work with produce from Snæfellsnes and salad, herbs and flowers from the greenhouses at Ræktunarstöði
Hlaðir Swimming Pool
At Hlaðir you will find a cosy outdoor swimming pool. Spacious dressing rooms and a steam room are located in the basement. The pool is 16,67 x 8 mete
Hoppland
We offer one of the most exciting activities in Iceland. Come and try to jump 10 meters into the Atlantic Ocean. Perfect for families, groups of frien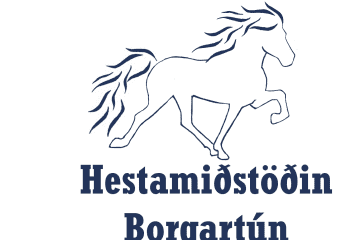 Horse Centre Borgartún
Hestamiðstöðin Borgartún offers 1-2 hour riding tours in a beautiful nature on the outskirts of Akranes. Our tours are a wonderful experience for all
Hotel Á
Hótel Á is an old farm refurbished as a restaurant and guesthouse, located between Reykholt and Húsafell. Our guests eat in a cow-shed and sleep in a
Hotel Bifröst
Hotel Bifrost is a cosy hotel at a very beautiful and scenic location at the heart of Borgarfjordur. The hotel is located at the Icelandic ring-road -
Hotel Borgarnes
Hotel Borgarnes is a three-star hotel in a town of 2000 inhabitants, 70 kilometres west of Reykjavík. Every effort is made to provide guests with good
Hotel Búðir
Hotel Búðir is without a doubt one of the most beautiful country hotels in Iceland, just over a two-hour drive from Reykjavík. This magnificent hotel
Hotel Flatey
Hotel Flatey is situated in the centre of the old village on Flatey, in the very heart of Breiðafjörður. The houses in the old centre are timber struc
Hotel Fransiskus
The hotel offers 21 rooms, single, double and family rooms. The rooms have been beautifully designed with soft colours and a cosy atmosphere. Each ro
Hotel Hafnarfjall
Hotel Hafnarfjall is a country hotel of 16 rooms and 5 bungalows with extraordinary view and a relaxed atmosphere. All rooms have free Wi-Fi.   The ho
Hotel Hamar
Located about an hour's drive north of Reykjavík, near the quaint, beautiful town of Borgarnes, Icelandair Hotel Hamar is surrounded by immense natura
Hotel Langaholt
Langaholt is a family run guesthouse located on the south of Snæfellsnes peninsula. We started in 1978 and the host learned from the best teacher, his
Hotel Laxárbakki
Hotel Laxárbakki is situated on the bank of Laxá River, along the Ring Road, only 12 km from Akranes and 20 km from Borgarnes. Accommodation in rooms
Hotel Snæfellsnes
Hotel Snæfellsnes offers 14 rooms. Each of them is sound proofed with soft lighting, Internet and Wi-FI , hairdryer, kettle, desk, chairs. All bathroo
Hotel Varmaland
The hotel has 58 refurbished rooms in Scandinavian style, equipped with all necessary amenities. The rooms are different in size and retain the charm
Hólahólar Crater in Snaefellsnes
Hólahólar are an ancient crater cluster. One of the craters is open on the side and formed like a huge amphitheater. The deserted farm Hólahólar was
Hólar Petting Farm
At our lovely little farm Hólar you can expect to find a variety of animals, including horses, dogs, cat, rabbits, ducks, sheep, chickens, turkeys, go
Hótel Egilsen
Standing over the harbor, Hotel Egilsen is set in a newly converted historic house in the heart of Stykkisholmur. The small hotel preserves its classi
Hótel Húsafell
Hotel Húsafell offers 48 rooms in four different categories. All rooms feature modern furnishings, heated floors, organic Icelandic toiletries and org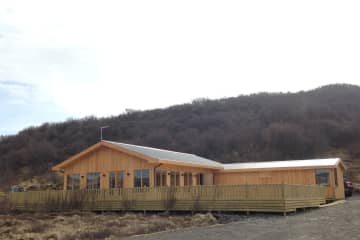 Hraunfossar Restaurant
A new restaurant, café and giftshop at Hraunfossar Waterfalls. We bid you welcome and offer a buffet with a good choice of courses. Enjoy our coffee,
Hraunfossar, lava waterfalls in Borgarfjord
Hraunfossar - Lava Falls - are beautiful and unusual natural phenomena. Clear, cold springs of subterranean water seep through the lava and run as tin
Hraunsnef country hotel
Five rooms on the ground floor and ten on the second floor. The second floor rooms have a view over the valley from every window and the first floor r
Hredavatn, lake in Borgarfjord
Hredavatn is a lake in West Iceland. It is located near route 1, between Borgarnes and Holtavorduheidi. Nearby is the university faculty of Bifrost an
Hreppslaug Swimming pool
The Hreppslaug Swimming Pool, built-in 1928 is run by the non-profit youth organization "Íslendingur". Hreppslaug is preserved as a cultural heritage.
Husafell Canyon Baths
Led by a knowledgeable local guide in English, this year-round tour begins with a short ride from the Hotel Húsafell to the trailhead in the remote Ic
Husafell Golf Club
The scenic 9-hole course in Húsafell is a member of the Golf Federation of Iceland. Designed by Hannes Thorsteinsson, the course features fairways tha
Húsafell Bistró
Húsafell Bistró is nestled between lava fields and glaciers, just a few km from the unique lava waterfall Hraunfossar. Open daily, serving various cou
Húsafell Camping
Campsite at Húsafellskógur  The campsite at Húsafellsskógur has been a very popular camping destination for decades. The main campsite is in the middl
Húsafell hiking trails
Húsafell offers diverse and fascinating hiking trails where dense forests, spectacular ravines, waterfalls, glaciers, fauna and bird life as well as
Húsafell in Borgarfjordur
In Húsafell surrounding nature you can expect to find dense woodlands, waterfalls, glaciers, rugged lava, crystal springs, wildflowers plus remarkable
Hvalfjörður
Whale Fjord (Hvalfjörður) is 30km long and 84m deep. Whale Fjord was the site of much British and US military activity during World War II. Some ruins
Hvammsvík Hot Springs
Hvammsvík Hot Springs offers eight natural hot springs of varying temperatures, situated along the shoreline and merging with the tides for an ever ch
Hvammur in Dalir
Around the year 890, Audur the Deep minded (djúpúdga) from Dogurdara settled the land between the outer edge og Hvammsveit and Skaumuhlaupsa in Hordud
Hvanneyri in Borgarfjordur
For centuries Hvanneyri has been a church centre and a small comunity of 250 inhabitants  formed around  agricultural organizations. The main one is t
Hvanneyri in Borgarfjordur
One of the heroes of the Settlement Sagas, Egill Skallagrímsson founded the rich farm of Hvanneyri at the time of settlement. Today the Agricultural U
Hvanneyri walking trail
Hvanneyri is a small, growing urban area in Borgarfjörður, where the headquarters of the Agricultural University of Iceland (LBHÍ) is located, but als
Hverinn
Hverinn-Sælureitur í sveitinni is a travel service offering accommodation, restaurant, camping and a small travelers store with a farmer's market corn
Höfrungur AK 91
Hofrungur AK 91 (Dolphin) was built in Akranes in 1955 and was for a long time part of Haraldur Bodvarsson's herring fleet. 
Hömluholt
Homluholt Cottages and Horsebreeding Farm Hömluholt Cottages are located on the southern part of the Snæfellsnes peninsula by the Hafursfell mountain.
Iceland / Promote Iceland / Visit Iceland
Promote Iceland is a public-private partnership established to market Iceland´s commercial interests abroad and to increase the country´s export reven
Iceland Exclusive Travels
Iceland Exclusive Travels Introducing visitors to West Iceland, the Heart of Iceland as we like to call it. We offer a gourmet focused private, small-
Ingjaldshóll in Snaefellsnes
This former parsonage and estate between the villages Hellissandur and Rif was the common assembly site of the parish in the past. The present church
Into the glacier
Join Into the Glacier for an adventure that will lead you to the untouched beauty and raw nature of Langjokull, Iceland's second largest glacier. Enjo
Jafnaskarðsskógur forestry hiking trail
Jafnaskarðsskógur forestry is one of Vesturland's outdoor recreation secrets. A footpath was first laid around the forest in 1995, but since then it h
Kalastaðir Cottages
Three fully equipped cottages, the smaller ones are for 2-4 persons each and the large one is for 6 people. The cottages are designed to be comfortabl
Kast Guesthouse
We opened our guesthouse in June 2011. We started with 16 rooms in our beautiful bequeathed family land surrounded by the ocean, mountains and of cour
Kirkjufell Guesthouse
Kirkjufell Guesthouse offers accommodation with private bathroom, shared kitchen, shared lounge and free WiFi.
Kirkjufell Hotel
Kirkjufell Hotel is a waterfront hotel situated in the small fishing village Grundarfjörður. Kirkjufell mountain is only 2 km away from the hotel so i
Kirkjufell mountain
Grundarfjörður's beautiful landmark is the most photographed mountain in Iceland. Its isolated position jutting out into the sea makes it a focal poin
Kirkjufellsfoss, waterfall, in Snaefellsnes
the most photographed waterfalls in Iceland. It is located near Grundarfjörður at the northern side of the Snæfellsnes Peninsula in West Iceland.
Kleppjárnsreykir Swimming pool
A pleasant swimming pool, in close proximity to one of the most powerful hot springs in Europe, Deildartunga Spring. An outside pool, hot tub and a gy
Klofningur mountain in Dalir
From the mountan Klofningur is a panoramic view over Breidafjordur Bay, Snaefellsnes Peninsula  and Bardaströnd. Viewing dial. It is possible to hike
Klukkufoss waterfall hiking trail
Klukkufoss waterfall is located in Eysteinsdal in Snæfellsnes. The trail is quite short but challenging, where you walk up a steep hill to the basalt
Kontiki
We run sea kayak trips from the small fishing village of Stykkishólmur on the beautiful Snæfellsnes peninsula in Western Iceland. We are just a 2-hour
Kornmúli
Fully equipped kitchenHot tub Accommodates up to 6 guests Three double rooms with private bathrooms One room with wheelchair accessFree WiFiTelevision
Kópareykir-Cottages
Kópareykir is a small sheep and horse farm near Reykholt. Our wooden cottage (suitable for 1-5 persons) has 2 bedrooms, a bathroom (shower/WC/washing
Krauma
Experience nature from its core by bathing in the geothermal baths at Krauma. The hot water originates in Europe's most powerful hot spring Deildartun
Krosshólaborg in Dalir
Auður djúpúðga ( Auður the Deep minded) was one of the settlers in Dalir. She was a Christian and had a cross raised at Krosshólaborg, where she went
Lambalækur
Lambalækur is a guesthouse located in the quiet countryside near the town of Borgarnes, an one hour drive from Reykjavík. Lambalækur is a set in a lov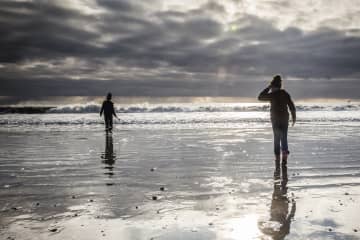 Langisandur, sandy beach in Akranes
The coastline around Akranes is rich with bird life and there are many different types of beaches along the coast. One of these is Langisandur, a sand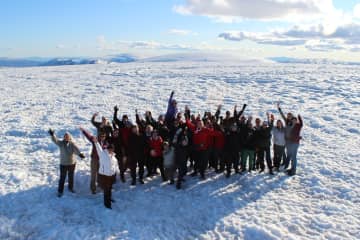 Langjokull Glacier in Borgarfjord
Langjokull Glacier is the second largest glacier in Iceland, and is approximately 18 km from Husafell (tourist resort). Excursions onto the glacier a
Laugar in Saelingsdalur in Dalir
Gudrun Osvifursdottir, heroine of Laxdaela Saga, was born (973AD) and brought up at Laugar. It is said that she used the hot water pool there a lot an
Láki tours
Láki Tours offers responsible whale watching tours in West Iceland. We also operate puffin tours and sea angling trips from Grundarfjörður in Snæfells
Leynir Golf Club
Garðavöllur, the Akranes Golf Course, is an 18-hole course in West Iceland. Renowned for its beautiful surroundings, good upkeep and excellent putting
Library of Water
Vatnasafn / Library of water is a long-term project conceived by Roni Horn for a former library in the coastal town of Stykkishólmur in Iceland. The b
Light house - Svortuloftarviti at Snaefellsnes
Lighthouse, Svortuloft at Snaefellsnes. 
Lindin - Geothermal bath
Escape to indulgence in our two hot tubs and two swimming pools, each carefully set to different temperatures, catering to every preference. Unwind in
Liston
Folk artist with an open workshop and gallery. Open all year round daily from 10:00 to 18:00.
Ljómalind - farmers market
Ljómalind Farmers Market is a fair trade, regional and seasonal co-op. Its aim is to offer a great variety of high quality arts and crafts, it also of
Loa Tours
Loa Tours in Snæfellsnes peninsula, offers day trips filled with experiences. Come on a hike or a walk in the spectacular nature, where a tour guide t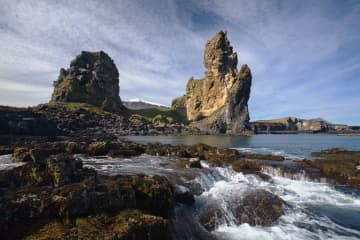 Londrangar basalt cliffs in Snaefellsnes
Uniquely-formed remnants of ancient basalt volcanic dikes sticking out from the sea. Londrangar and the hill Svalthufa are the remains of a crater, w
Longufjorur Beach in Snaefellsnes
Longufjorur is a light sandy beach on the south shore of Snaefellsnes peninsula. This beach is perfect for horseriding with a guide.
Lýsuhóll-Snæhestar
Lýsuhóll is a small family business. Accommodation offered in cosy little cottages and a guesthouse with double and single rooms. There is a restauran
Lýsulaugar - geothermal bath
Lýsulaugar is an extraordinary geothermal bath, filled with naturally hot mineral water. It is rich in green algae (chlorella) and various minerals an
Lækjarkot Rooms and Cottages with Kitchen
Lækjarkot Rooms and Cottages with Kitchen is 6 km north of Borgarnes. We offer farm accommodation. Everyone should be able to find something suitable
Malarrif in Snaefellsnes
At Malarrif is the Visitor Center for Snaefellsjokull National Park. It´s fun to walk around the area and explore the nature, the beach and the lighth
Malarrifsviti, Light house in Snaefellsnes
Outermost on Malarrif on Snaefellsnes is a lighthouse that was build the year 1917, close to Londrangar.  A newer lighthouse was build 1946 and is 20,
María Apartment
A friendly family-run guesthouse in the heart of Grundarfjörður just meters away from the harbour, town centre and walking paths. The view from the gu
Meðalfellsvatn lake in Kjós
Meðalfellsvatn Lake is a good place for bird watching. The Great Northern Diver nests by the lake, while Harlequin Ducks are attracted in great number
Miðhraun - Lava Resort
Miðhraun - Lava resort & Hlaðan restaurant is a family-run company owned by the Miðhraun family, established in 1988.  Accommodation for up to 110 per
Mostri Golf Club
Víkurvöllur is a 9-hole golf course which lies north of Hótel Stykkishólmur. The course makes for good walking, lies between two ridges and continues
Narfeyrarstofa
Restaurant Narfeyrarstofa is located in the oldest part of the small town Stykkishólmur by the Breiðafjörður Bay. The restaurant opened in the year 20
Nesbrauð
Great selection of freshly-baked, high quality breads, including sourdough and health bread. There is also a good choice of baked goods, freshly-made
Nicetravel
NICETRAVEL was founded in 2012 by three Icelandic families. We operate day and multi-day tours departing from Reykjavik. Our goal is to provide a pers
Norwegian House - Regional Muesum
Norwegian house: The regional museum  of Snæfellsnes The Norwegian house, built in 1832, was the first wood-frame residence with two full-sized storey
Nýp at Skarðsströnd
Welcome to Guesthouse Nýp! B&B, twin or double, full bedding. Our guesthouse is off the beaten track with fantastic scenery across the Breiðafjörður b
Olafsdalur in Dalir
Ólafsdalur by Gilsfjörður, history of 1000 years Ólafsdalur is a small valley, surrounded by high mountains, where the first agricultural school in Ic
Olafsvik in Snaefellsnes peninsula
Olafsvik is a town on the northern side of Snaefellsnes peninsula, close to the magnificent glacier, Snaefellsjokull. Olafsvik has a large fishing har
Olkelda mineral spring in Snaefellsnes
At the farm Olkelda, near Stadarstadur, in the south of Snaefellsnes, there is a mineral spring with carbonated water. Mineral springs are said to ha
Ondverdarnes in Snaefellsnes
Ondverdarnes is the westernmost point of Snaefellsnes peninsula. In the olden days there was a huge fishing industry in Ondverdarnes, compare to other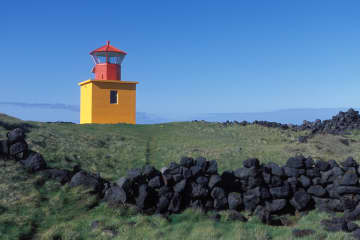 Ondverdarnes, Lighthouse, in Snaefellsnes.
Ondverdarnes in Snaefellsnes, a lighthouse. The first lighthouse was build there 1909. A new lighthouse was then made out of concrete the year 1973,
Ólafsdalur í Gilsfirði
Ólafsdalur by Gilsfjörður, history of 1000 years Ólafsdalur is a small valley, surrounded by high mountains, where the first acriculture school in Ic
Ólafsvík Camping Ground
Located at the Ólafsvík municipal boundary. Toilets, shower, hot and cold running water, cooking facilities, facility to empty waste tank and connecti
Ólafsvík Swimming pool
The indoor swimming pool is 12.5 metres long and has a hotpot. There is also an outdoor area with hot tubs and slides. The swimming pool is situated b
Ólafsvík walking trail
A hiking trail around Ólafsvík borders and into the town's heart is enjoyable and diverse. Service area is located at the campsite and a lot of restin
Rauðhóll hiking trail
From the crater Rauðhóll, lava flowed into the sea, all the way from Hellisandi to Skarðsvík. A marked path leads from the parking lot at Eysteinsdals
Rauðsgil hiking trail
Rauðsgil gorge in Borgarfjörður is on the border between Hálsasveit and Reyholtshrepss. The gorge is deepest at the bottom of the river, as it reaches
Reykholt in Borgarfjord
Reykholt is one of Iceland's most notable historical sites. It houses a cultural centre and a church. Reykholt is most famous for being the home of I
Reykholt í Borgarfjord
Reykholt in Borgarfjord is a small village and one of the greatest historical place in Iceland, mainly because of Snorri Sturluson, a famous writer, p
Rif at Snaefellsnes peninsula.
Rif is a small village at the North of Snaefellsnes peninsula. It's older name is Havarif or Háarif, but nowadays always called Rif. In the village th
Rock´n´ Troll Café
Rock ´n´ Troll Bistro Café Rock ´n´ Troll Bistro Café is open all year around. The menu offers a mix of local and international food during, breakfast
Saelingsdalslaug
Pool, hot tub, steam bath and wading pool in beautiful surroundings.
Saudafell Guesthouse
Sauðafell Guesthouse is a newly renovated old romantic farmhouse from the 19th century. There are 6 rooms with made-up beds on two floors to choose fr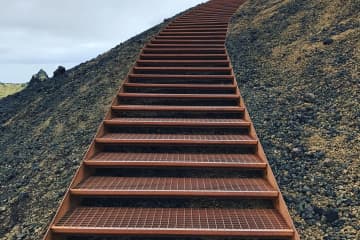 Saxholl crater in Snaefellsnes
Saxhóll Crater is located in the Snaefellsjokull National Park. It´s easy to climb and the view from the top is spectacular. A low-set metal stair fol
Seatours
Sailing around Breiðafjörður's innumerable islands, the ever-so popular Viking Sushi Adventure Voyage offers a glimpse of the fjord's fairytale-like-s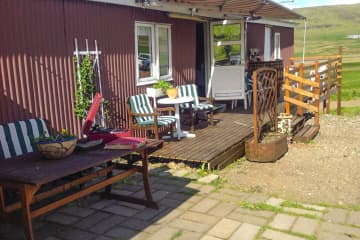 Seljaland
In Seljaland we offer accommodation for groups of 20-25. The old house takes up to 8 people and the three little cottages can fit 2-4 people per cotta
Selsskógur, Skorradalur Camping ground
Green and sheltered camping area next to the lake Skorradalsvatn. Hot and cold water, shower, WC and electricity on site and garbage container near by
Signýjarstaðir Cottages
For rent a nice cottages with a hot tub. All rented with made up beds. 
Simply the West
Simply the West is a progressive travel agency that offers a vide range of day tours and is constantly adding more. We can also organize day tours in
Síldarmannagötur
Síldarmannagötur is an old national route that is in a protected area in the settlement in Skorradals valley, which is part of maintaining the paths o
Sjávarborg
Sjávarborg is a guesthouse and cafe located next to the beautiful harbor in Stykkishólmur. Offering twin, double, single and family rooms. Breakfast a
Sjávarpakkhúsið
With stunning views over Stykkishólmur harbour, the restaurant specialises in expertly made, locally sourced and seasonal food, accompanied by a good
Skallagrimsgardur, public park in Borgarnes
In the heart of Borgarnes is Skallagrímsgarður, a small public park which is ideal for a picnic. The park plays an important role in Egil's Saga, as t
Skard in Skardsstrond, Dalir
Skard is a farm and church site on Skardstrond. Many of the Icelandic Saga heroes come from here. Amongst them were Bjorn Thorleifsson, governor, and
Skardsstrond coast
The route via Klofningsvegur no. 590 runs through Hvammssveit, Fellsströnd, Klofningur, Skarðsströnd and Saurbær. Day-to-day it is called going around
Skardsvik in Snaefellsnes
In stark contrast to the majority of black sand beaches in Iceland, Skarðsvík resembles a Mediterranean shoreline with turquoise water and the surroun
Skálasnagaviti lighthouse, at Snaefellsnes
Skálasnagaviti lighthouse at Snaefellsnes, is located on the cliff, Saxhólsbjarg which is called Svortuloft from sea.  It is very popular among touris
Sker Restaurant
Sker Restaurant is a restaurant located in the heart of Ólafsvik in the Snæfellsnes Peninsula, the restaurant is cozy and has amazing views. Sker has
Skessuhorn, mountain in Borgarfjord
Skessu­horn in Borgarfjord  (967 m) is a particularly impressive and outstanding peak when the range is viewed from the North. Skessu­horn is located
Skorradalur Valley in Borgarfjord
Skorradalur is the southernmost valley in Borgarfjörður. The Skorradalur lake fills up most of the valley but the lowlands in the west are wide moorla
Snaefellsbaer District Information Office
The Tourist Information Centre is located in Átthagastofa, at Kirkjutún2, in the heart of Ólafsvík. The centre is located in a building behind the bla
Snaefellsjokull glacier at Snaefellsnes peninsula
The Snæfellsjökull glacier at Snaefellsnes peninsula is 1446m above sea level. The glacier is an active volcano, having been built up through numerous
Snaefellsjokull National Park
The Visitor´s Centre is full of information and facts about life around the Glacier. The theme of the display is the fishermen of the ancient fishing
Snaefellsjökull National Park in Snaefellsnes
Snæfellsjökull National Park is located at the edge of Snæfellsnes in the West part of the country. It is about 170 km2 and the first national park to
Snorralaug (Snorri's pool)
Snorralaug (Snorri's pool) is a historic hot spring, located near Reykholtskirkja in Borgarfjörður. The pool is named after Snorri Sturluson, who was
Snorrastadir
We offer accommodation in 5 cabins and sleeping bag accommodation. Close by is the sea in walking distance and a path to an old volcanic crater (Eldbo
Snorrastofa Reykholt
Reykholt is one of Iceland's most renowned historical sites where some of the finest works of Old Icelandic literature were written. Snorrastofa, a c
Snæfellsnes Visitor Center
The Snæfellsnes Tourist information Centre is located at Breiðablik, the entrance to Snæfellsnes. The centre helps you to plan the perfect holiday in
Soffia´s Toy Museum
Soffia´s Toy Museum consists of Óskar Elínar Jóhannesdóttur toy collection and the toy collection formerly found at Iðnó, in addition to toys donated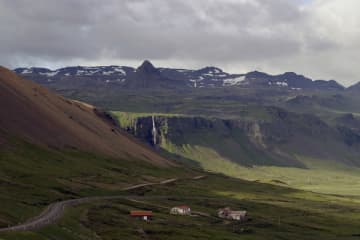 Stadarstadur in Snaefellsnes
Ari-the-Wise served as a priest at Stadastadur from 1067-1148. He is well-known for his Book of Icelanders, the first work of history written in Icela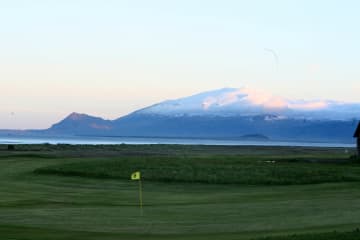 Staðarsveit Golf Club
The fields of Garðar consist of a 9-hole "Links" golf course in beautiful surroundings. The course is built on windswept sand dunes from the nearby sh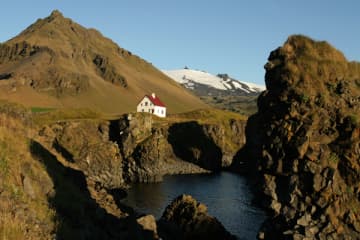 Stapafell, volcanic mountain in Snaefellsnes
Stapafell is a volcanic mountain on the south side of Snæfellsjökull. This palagonitic pyramide is 526 m in height og rather eroded at the sides. On
Staupasteinn in Hvalfjörð
A goblet-shaped rock and popular resting place for tourists. Close to Hvammsvik on the old national road around Whale Fjord. An elf by the name of St
Stálpastaða woods, Skorradalur in Borgarfjord
Stálpastaðir in Skorradalur, the farm is abandoned but there are many birch–bushes. Haukur Thors gave the land to the Forestry Service in 1951, since
Stálpastaðir forestry
In Stálpastaða forestry you will find numerous tree species and hiking trails throughout the forestry. But the most popular resting place is at the co
Steindórsstaðir Guesthouse
Accommodation in an older residential building on the farm, which has renovated in 2010 before the guesthouse opened. The hosts are Guðfinna and Þórar
Stóri-Kambur horse rental
Stóri-Kambur Horse rental offers riding tours under Snæfellsjökull glacier.
Sturlureykirhorses / Visiting HorseFarm
Want to get to know the Icelandic horse? The Visiting HorseFarm at Sturlu-Reykir (route 518) is a good place to do so. It specializes in welcoming tho
Stykkisholmur
Stykkisholmur is beautifully-situated on the northern side of the Snaefellsnes peninsula. With beautiful and well-preserved old houses in the town cen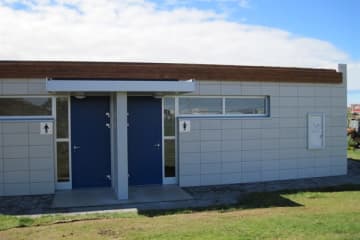 Stykkishólmur Camping ground
Stykkishólmur campsite is perfectly located next to Víkurvöllur golf course, only 5 minutes walk to swimming pool, supermarket, restaurants and all ge
Stykkishólmur Swimming pool
Outdoor and indoor swimming pool with Frasenius certified water, claimed to have regenerative powers. Thermal tubs, a cold tub, water slide and a wadi
Stöð Guesthouse and apartments
The house offers a lot of possibilities for tourists. The house would be optimal for e.g. courses, family reunions, weddings, workplace parties and so
Suður-Bár Guesthouse
Accommodation in made-up beds and breakfast. On offer are both rooms with private and shared facilities. The views from the house are impressive, both
Summit Adventure Guides
The cave itself is an 8000 year old lava tube created by volcanic eruption from a nearby crater in the Purkhólar crater family. As the lava rushed dow
Súgandisey Island at Stykkisholmur, Snaefellsnes
Sugandisey, island at Stykkisholmur at Snaefellsnes. Was former an island but now connected to land. Some say that because of this island Stykkisholmu
Svalthufa and Thufubjarg in Snaefellsnes
Svalthufa is a high cliff teemed with birdlife and there is a great view to Lóndrangar Cliffs, the front part is named Thufubjarg. Lóndrangar are uniq
Svarfhóll
Accommodation in quiet and calm Icelandic nature and country environment in a hall of mountains. We have two 27 m2 cosy chalets for two persons but fi
Svodufoss, waterfall in Snaefellsnes
Svöðufoss is a beautiful waterfall in the Hólmkelsá river. The waterfall is 10 meters high and falls off a beautiful basalt column cliff. a parking l
Svöðufoss waterfall walking path
Svöðufoss in Snæfellsnes is a beautiful waterfall in Hólmkelsá, not far from the town Rif. The waterfall is 10 meters high and falls from a beautiful
Sýsló Guesthouse
The guesthouse stands on a hillside in the centre of the old town with a great view over Breiðafjörður bay in the north and its countless Islands. Wit
Söðulsholt Travel Service
Söðulsholt travel service offers accommodation and horse rental activity. Our accommodation include 4 premium cottages, each sleeping 4 people comfort
The Agricultural Museum of Iceland
The Agricultural Museum of Iceland presents the agricultural heritage and seeks to explain the history of Icelandic agriculture. The museum has an ext
The Castle Guesthouse
The Castle offers accommodation in Búdardalur town. The property is facing the black beaches of Hvammsfjordur fjord and is within walking distance (50
The Cave
Hailed as the mightiest of Iceland's caves, its diversity and grandeur is unrivalled. This makes for an experience not to be forgotten. Just shy of 16
The Ferry Baldur
The way to Flatey Island and the Westfjords Ferry Baldur daily crosses Breidafjörður Bay between Stykkishólmur on the Snæfellsnes peninsula and Brjáns
The Freezer Hostel & Culture Centre
The Freezer Hostel & Apartments offers accommodation and cultural events all year long
The Leif Eiriksson Center
The Leif Eiriksson center is an exciting destination for all ages, where stories of the voyages of Erik the Red and his son Leif the Lucky (also calle
The Maritime Museum in the Fishermen´s Park
Exhibition on fisheries and nature by the Glacier -  coffee and cakes  In the Fishermen's Garden you will find a collection of items reminding one of
The National Park Center Hellissandur
The National Park Center is fully designed and built based on the BREEAM international certification standard. The BREEAM criteria assume that environ
The Old Post Office
The Old Post Office Guesthouse is a small guesthouse in the center of Grundarfjordur. All rooms have private bathrooms with shower and a flat screen t
The Settlement Center in Borgarnes
Offering a wealth of information, the Settlement Center provides a wonderful insight into Iceland's history. It also gives you the chance to put your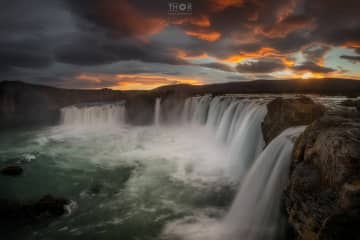 Thor Photography
Thor Photography specializes in photography tours and workshops. It is our goal to get you to unique locations at the right time for the best photogra
Travel Tunes Iceland
Discover the charm of Icelandic folks songs with Travel Tunes Iceland in Akranes. Would you like to meet local musicians and have a fun, unique experi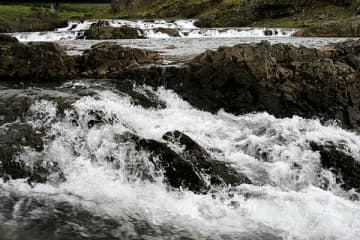 Troll Waterfalls in Borgarfjord
The Troll Waterfalls of the Grimsa river. There is a clear formation in the form of a troll face in the cliff by the river bank. Take the troll walk
Trollpark in Fossatún
Location
Tröð forestry
The walking trail through Tröð forestry is funand varied. The forestry is a beautiful and good place to enjoy the environmentand enjoy being together.
Ullarselið - Wool Centre
Ullarselið is a store set up by individuals interested in the utilisation of wool and other natural Icelandic material. The new and old ways of handli
Útgerðin
Útgerðin is a design store in Hellissandur, a small fishing village on the Snæfellsnes Peninsula. Útgerðin focuses on promoting Icelandic design, loca
Varmaland
Outdoor swimming pool with hot tubs.  Open from June 1st - August 17th, daily from 9:00 to 18:00. Beautiful hiking trails in the area. Campsite.   &he
Varmaland hiking trail
Varmaland is a small village that has been built around geothermal area in Stafholtstungur in Borgarbyggð. The settlement is located in between Hvítá
Vatnshellir Cave in Snaefellsnes peninsula
Exploring Vatnshellir Cave is truly an amazing and unforgettable experience. This 8.000 year old Lava Tube reaches over 200 meters and reaches 35 mete
Vedurhorfur - 112 Words for Wind
In Iceland you can find over 130 words for wind. The artist, Sólrún Halldórsdóttir, has chosen 112 words out of those 130 to include in this environme
Vestur Adventures
Come enjoy a truly unique kayaking experience in Grundarfjörður, Iceland. The home of Mt. Kirkjufell. Jutting majestically out into the Atlantic Ocean
Vidgelmir Cave in Borgarfjord
Víðgelmir in Borgajford is the largest of all caves in Iceland, 148,000 cubic metres, and one of the largest lava caves in the world.  It has beautifu
Visit West Iceland
West Iceland Marketing OfficeThe purpose of the West Iceland Marketing Office is to integrate marketing and promotion in West Iceland by conducting th
Vogur Country Lodge
Accommodation offered in 16 standard twin and double rooms, 8 junior suites and 4 superior king rooms. Furthermore a cozy restaurant, living room, hot
War and Peace Museum
The unique and remarkable history of the occupation period in Iceland 1940-45 unfolds at the War and Peace Museum. Our exhibition tells the story of h
Þórufoss Waterfall in Kjós
Þórufoss waterfall is in the river Laxá in Kjós which is renowned for its healthy population of Atlantic salmon. Þórufoss is known to freeze over in t
Þurranes
In Þurranes we offer accommodation in four houses, 3 cozy cottages and the old Farm house.  The Cottages - we have three cozy 43 square meter cottages
Æðarsetur Íslands
The Icelandic Eider Center is a modern museum and knowledge center which invites visitors to learn about the eider duck and the fascinating methods of