Unearthing the Magic of West Iceland: Top 7 Things to Do in West Iceland
Welcome to the enchanting world of West Iceland! This captivating region is full of magical places to explore. From stunning waterfalls and volcanic formations to charming fishing villages and soothing hot springs. West Iceland has something for everyone. To help you make the most of your trip, we'll go into detail about the best 7 activities in this captivating area of Iceland in this article.
Mt. Kirkjufell
Explore the Majestic Snæfellsnes Peninsula
Prepare to be amazed as you venture into the beautiful Snæfellsnes Peninsula. Known as "Iceland in Miniature." This region has a little of everything that makes Iceland special. Here are some of this captivating peninsula's highlights:
Snæfellsjökull National Park: Home to a popular glacier called Snæfellsjökull. You can hike through the park and enjoy stunning views of the glacier-capped volcano. Bring your camera so you may record the amazing scenery.
Kirkjufell: Because of its depiction in the TV series "Game of Thrones," the cone-shaped mountain Kirkjufell has gained international recognition. You may take a leisurely stroll through the area to experience its beauty up close. It's a great spot for photography.
Arnarstapi: Visit this charming coastal village and take a walk along the coastline. Rugged cliffs and the roaring sea will surround you. Keep an eye out for fascinating rock formations, such as basalt columns. Observe the seabird colonies nesting on the cliffs. It's a truly picturesque and peaceful place.
Djúpalónssandur Beach: As you walk along this black sand beach, you'll stumble upon the remnants of a shipwreck. It's a mysterious sight that adds to the charm of the beach. Don't miss the opportunity to test your strength by lifting the ancient stones used by anglers to measure their power. It's a fun and unique experience.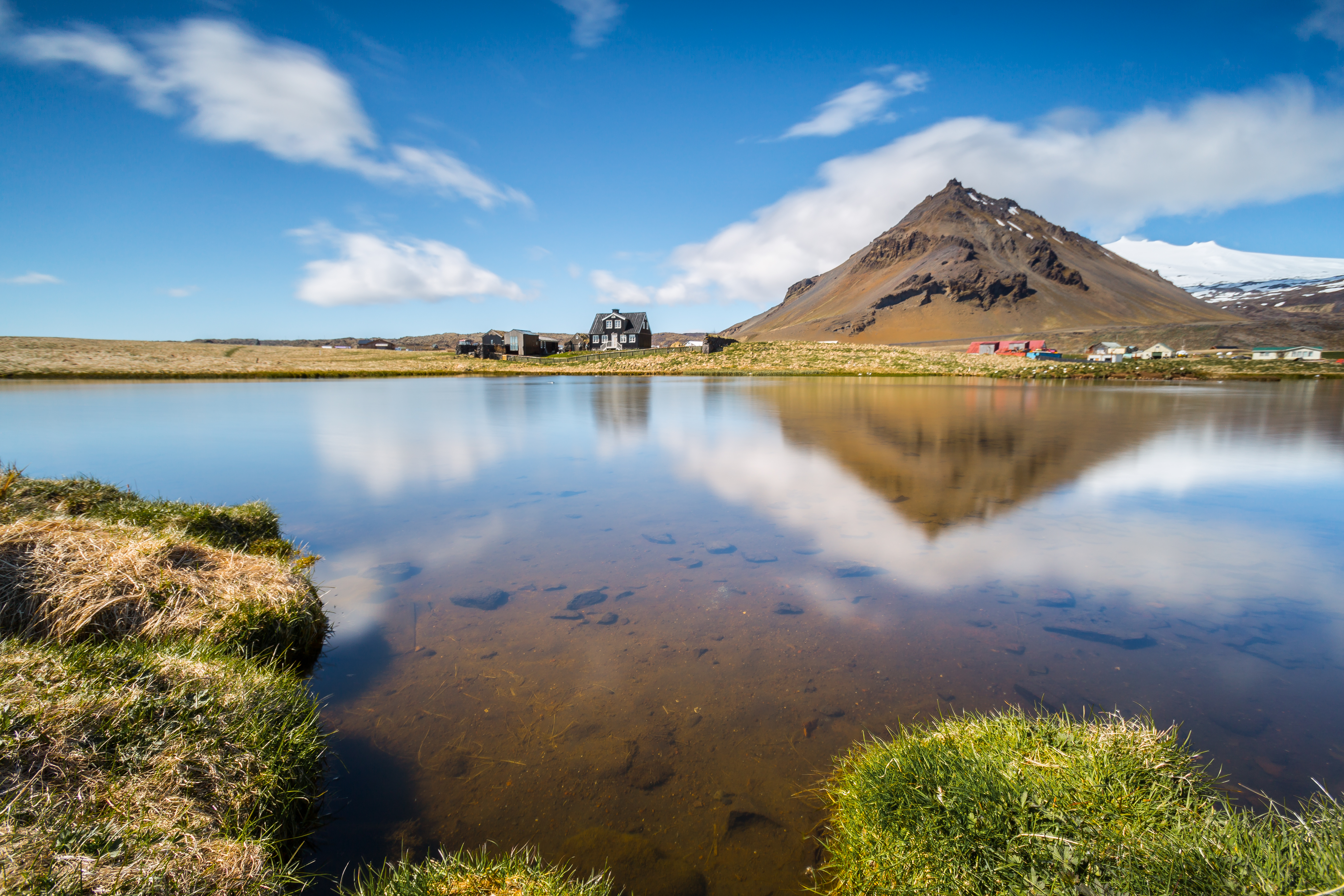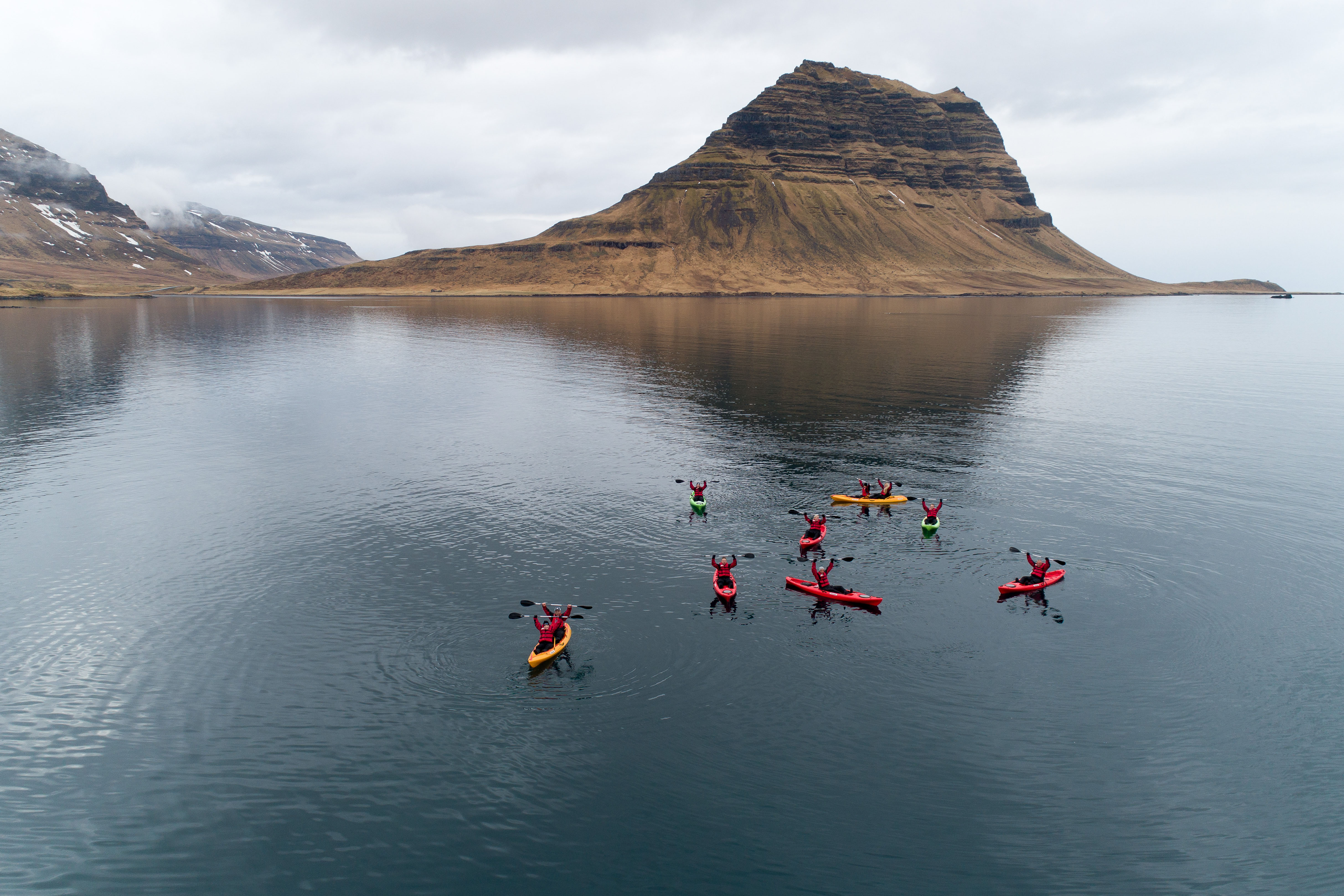 Discover the Power of Waterfalls
Iceland is a nation renowned for its breathtaking natural beauty. It is home to some of the most beautiful waterfalls in the world. Get ready to be amazed by the power of nature as you explore these stunning waterfalls:
Hraunfossar and Barnafoss: Hraunfossar is a unique waterfall that seems to emerge from beneath a lava field. Clear, cold springs flow through the lava and create a series of small waterfalls that cascade into the river. It's a magical sight to behold. Nearby, you'll find. Barnafoss, is a powerful waterfall with a tragic history. Legends say that two children fell into the waterfall long ago, hence its name, which means "Children's Waterfall."
Glymur: To reach Glymur, Iceland's second-highest waterfall, you'll embark on an exciting hike. The trail takes you beside a narrow canyon and requires crossing a roaring river on a suspension bridge. You'll pass past stunning scenery and breathtaking sights as you make your approach to the waterfall. A gorgeous show of flowing water awaits you as you get to the waterfall. This requires experience and it can be dangerous for inexperienced hikers.
Kirkjufellsfoss: Located near the iconic Kirkjufell Mountain. This picturesque waterfall is a must-visit for photographers. The combination of the majestic mountain and the cascading water creates a harmonious and stunning scenery. Capture the beauty of nature in a memorable photograph.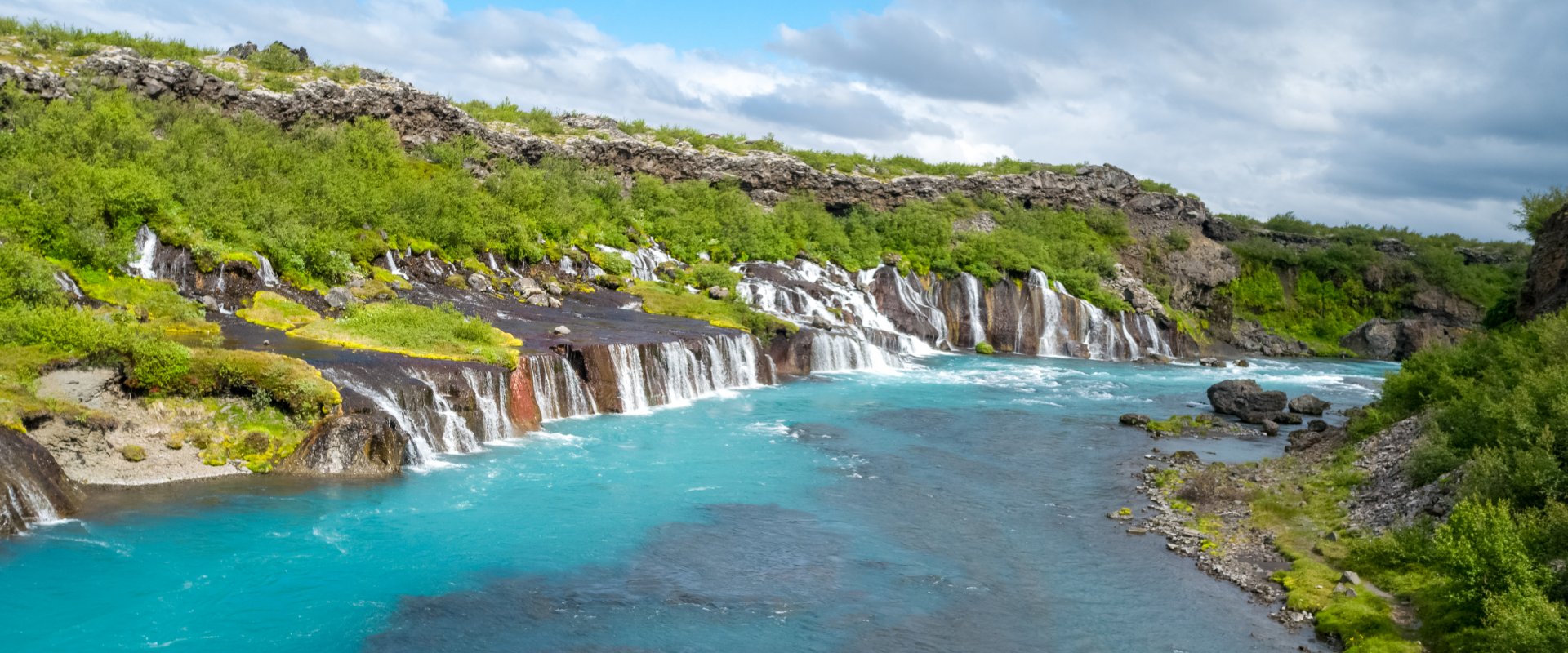 Immerse Yourself in Icelandic History and Culture
A fascinating look into Iceland's past is found in West Iceland, which is rich in history and culture. Explore the following cultural sites to deepen your understanding:
Settlement Center: Travel back in time at the Settlement Center in Borgarnes. Through interactive exhibits and informative displays, learn about the first settlers of Iceland and their remarkable stories. Explore the Norse sagas that influenced the history of the nation as you delve into the Viking era.
Eiríksstaðir: Visit the replica of Eiríksstaðir, the homestead of Erik the Red, a famous Viking explorer. Step inside the turf-covered house and experience Viking life firsthand. Learn about their traditions, hear captivating tales, and gain insight into the Viking way of living.
Hvanneyri: Journey to Hvanneyri and explore the historic agricultural college. This institution played a significant role in the development of farming practices in Iceland. Discover agricultural progress through informative exhibitions. Learn about the country's reliance on farming. It's an opportunity to appreciate the importance of agriculture in Icelandic culture.
Reykholt: Due to its connection to famous Icelandic scholar and author Snorri Sturluson, Reykholt is a location of immense historical value. The historic pool known as Snorralaug is of great significance since Snorri Sturluson frequently visited it and sought inspiration and consolation in its tranquil waters. This pool is geothermally heated and is named after Snorri Sturluson. It has come to represent both Snorri's literary legacy and their close relationship with Reykholt. The pool is protected, thus swimming there is not permitted.
Relax in Soothing Hot Springs
After a day of exploration, take time to unwind in West Iceland's natural hot springs. Enjoy the therapeutic benefits and relaxation they offer:
Deildartunguhver: This is a hotspring with the highest flow rate of 180 liters/second at 100°. Krauma, which is close to the hot spring, uses glacier water to chill the Deildartunguhver water used in their pools. As you approach the location, the air will welcome you with its warmth. The hot spring's powerful flow and high temperature create a truly unique experience. Take a moment to appreciate the raw beauty of this natural wonder while enjoying the soothing warmth.
Krauma: Treat yourself to a luxurious geothermal spa experience at Krauma. This modern spa facility combines the soothing properties of hot springs with modern amenities. Enjoy the saunas, warm water, and well-deserved spa treatment as you unwind. It's a haven of relaxation and rejuvenation.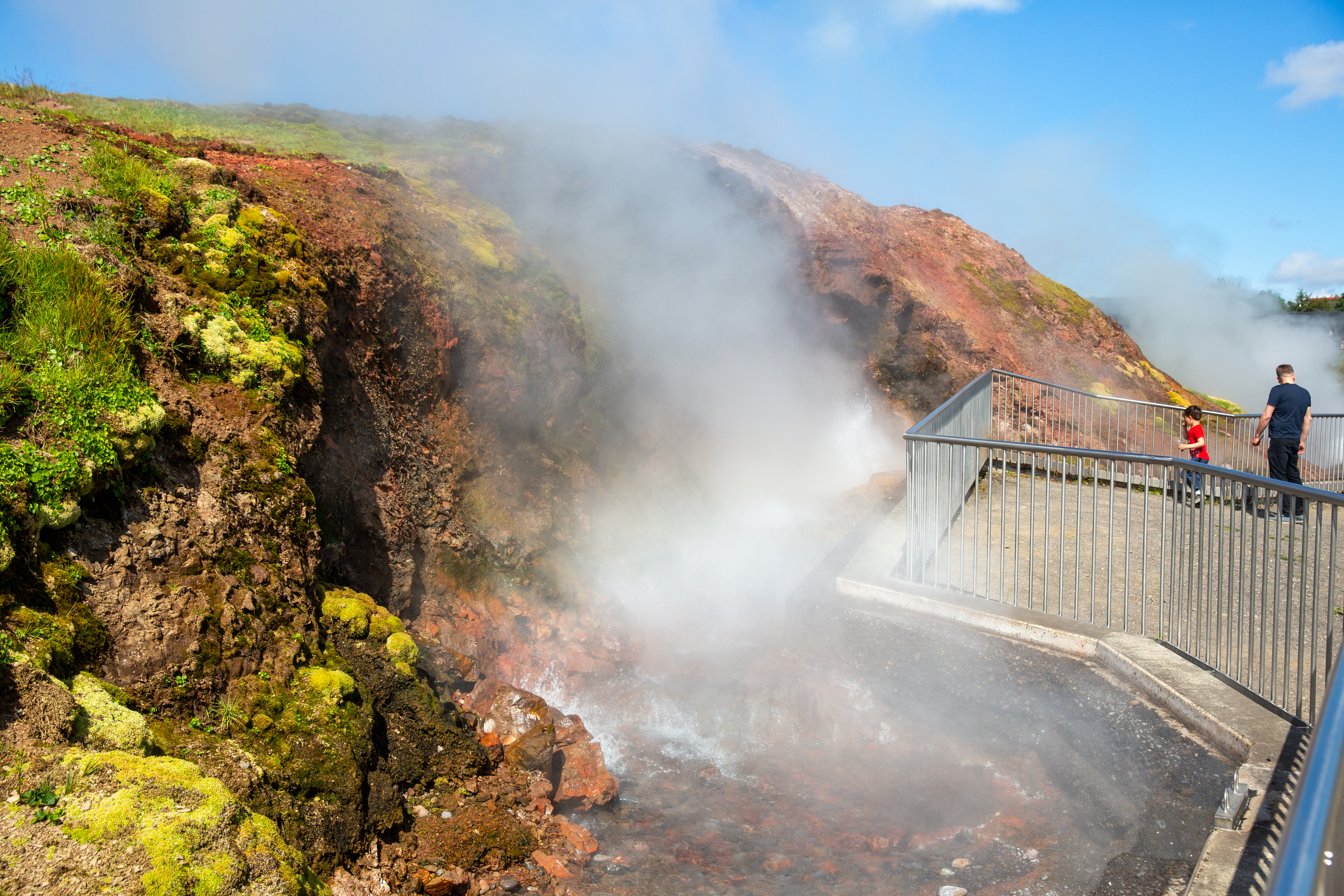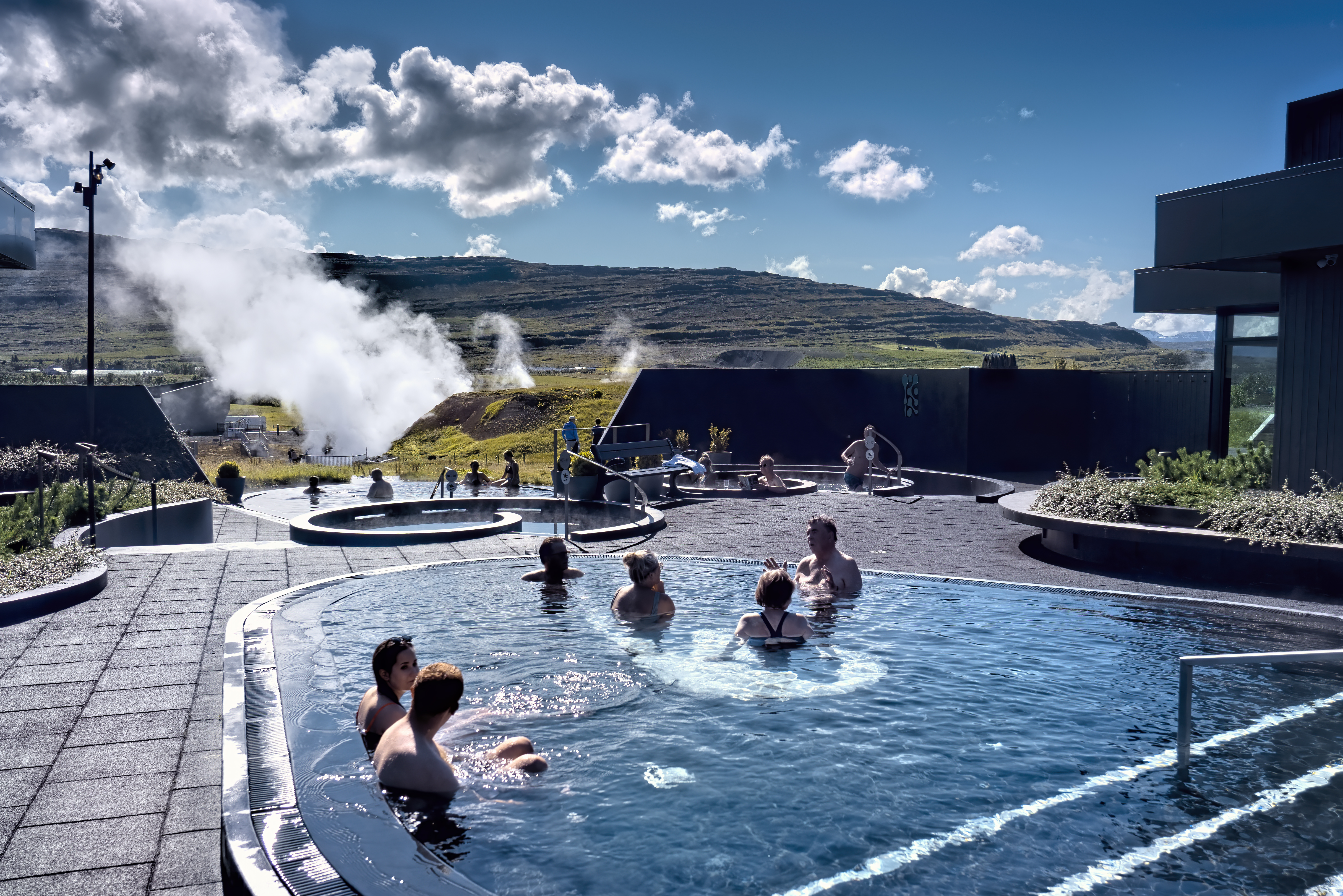 Witness Iceland's Unique Wildlife
Iceland's diverse ecosystems are home to a variety of wildlife. Explore West Iceland to catch glimpses of these incredible creatures:
Snæfellsnes: Here is rich with seabirds. The guillemot, artctic terns, and the puffins. To see the puffin in West Iceland you have to sail around the islands of Breiðafjörður, as the puffins nest in the islands. These colorful and fascinating birds nest along the cliffs and create a lively spectacle. The abundance of feathered friends will delight birdwatchers.
Whale Watching: Embark on a thrilling whale-watching excursion from one of West Iceland's coastal towns, such as Grundarfjörður or Ólafsvík. Have a boat ride and explore the amazing ocean animals like the Orcas and humpback whales. Seeing these creatures in their natural habitat is an experience you will not easily forget.
Discover Hidden Gems in Remote Villages
West Iceland is dotted with charming fishing villages. These villages offer a glimpse into traditional Icelandic life. Here are a few villages worth exploring:
Stykkishólmur: Wander through the colorful streets of Stykkishólmur. A vibrant coastal town is known for its charming houses and picturesque harbor. Soak in the atmosphere and admire the beautiful scenery. Don't miss the chance to visit the Library of Water. It is a unique installation showcasing Iceland's glaciers. It's a fascinating blend of art and nature.
Búðardalur: The three major Icelandic Sagas (Laxdaela Saga, Saga of Eric the Red, and Eyrabyggja Saga) written in the 12th century are located in the area surrounding Bardalur, a small and relatively new settlement near the tip of the West Fjord peninsula. The sagas provide descriptions of many of the spectacular events that occurred over the Dalir region centuries ago. Bardalur is an agricultural and farming village with many lowlands and valleys nearby.
Traverse the Dynamic Lava Fields
West Iceland is known for its dramatic volcanic landscapes, offering a unique opportunity to explore lava fields up close. Here are a few locations to immerse yourself in this otherworldly environment:
Eldborg: Embark on a hike to the top of Eldborg, a symmetrical volcanic crater. The trail leads you through a lava field, providing a firsthand experience of the volcanic landscape. A reward awaits you as you get to the summit, a panoramic view of the larva fields surrounding the area will leave you in awe. It's a remarkable sight that showcases the raw power of nature.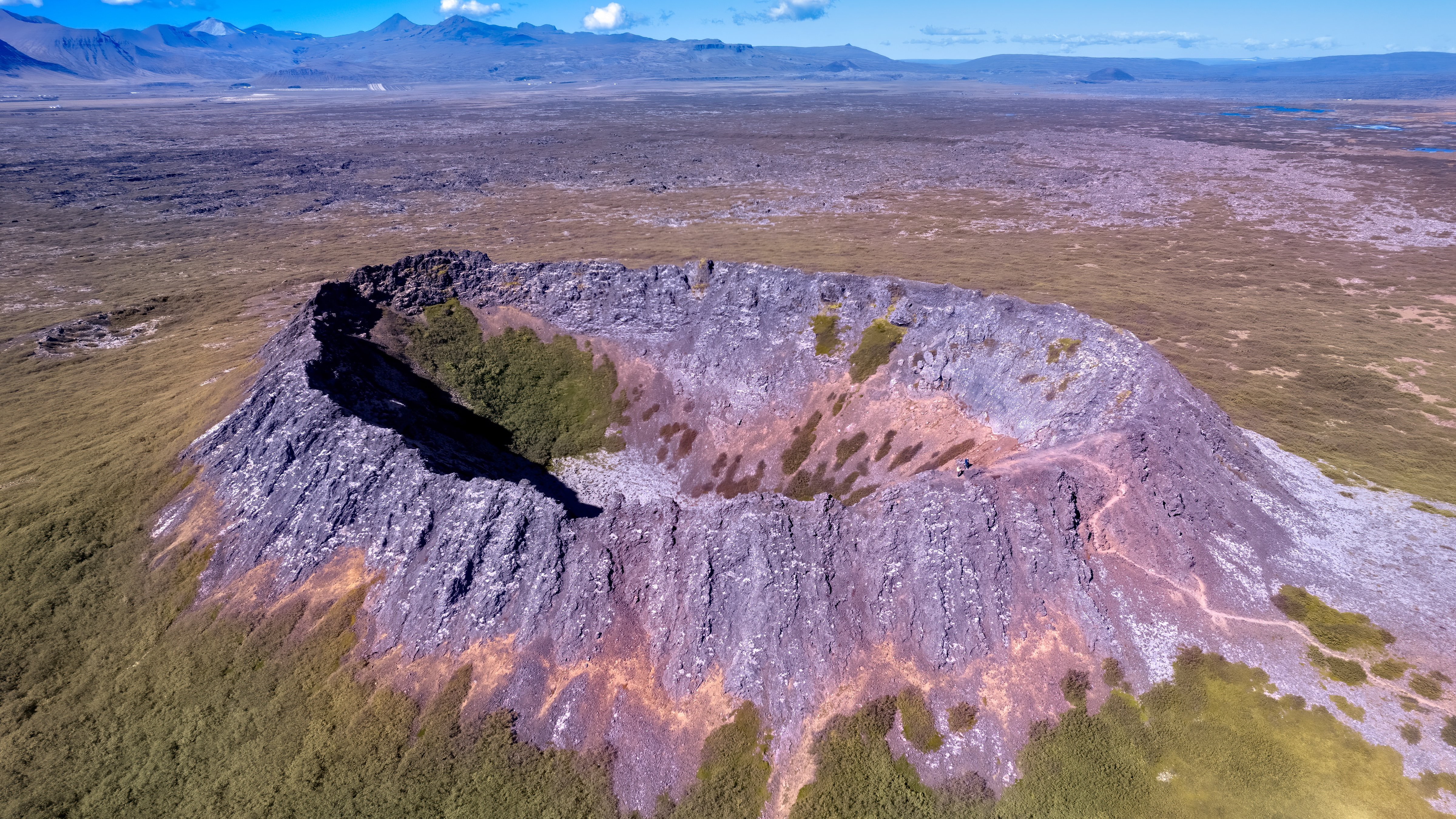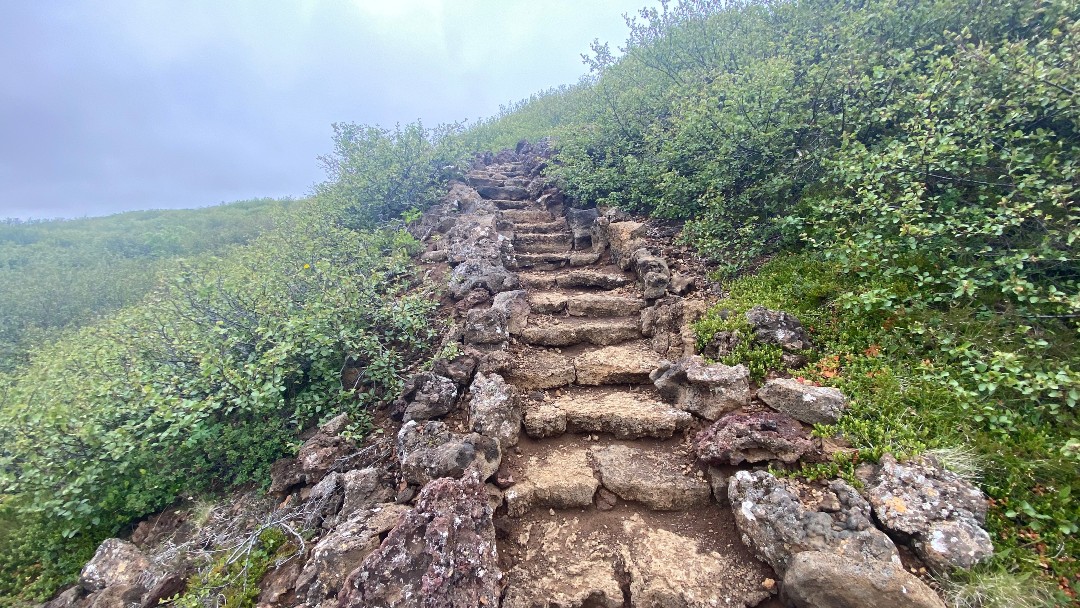 Conclusion
There are so many things to do in Iceland that will leave you feeling so rewarded and happy. We have mentioned West Iceland's extraordinary destinations that will leave you captivated by its natural wonders, rich history, and warm hospitality. Whether you're seeking breathtaking landscapes, cultural immersion, or relaxation in hot springs, this region has something for everyone. Pack your bags, prepare your camera, and get ready to embark on an unforgettable journey through the magical realm of West Iceland!
Isabella Smith, the author of thecrazytourist.com