Shortcuts
Hraunfossar, The Lava Field Waterfall You Didn't Know Was On Your Bucket List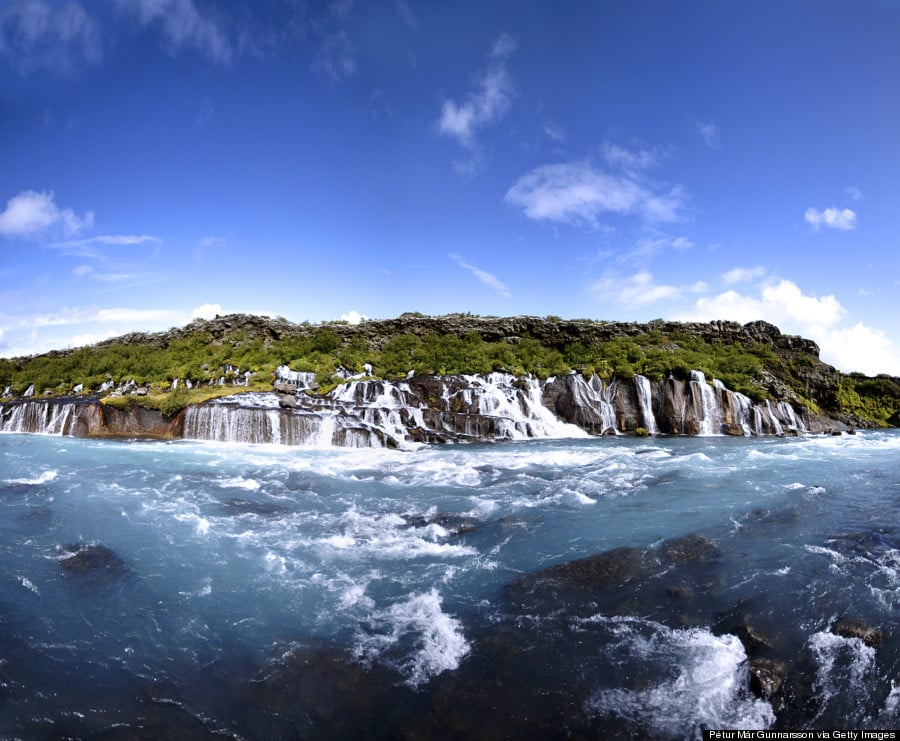 Waterfalls are stunning. Iceland is stunning. Uncover a waterfall in Iceland, and sheer gorgeousness is the only possible result.
Enter Hraunfossar. This series of pristine waterfalls trickles, gushes, and flows out of a craggy lava field that formed when a volcano erupted under a glacier.
Insane, right?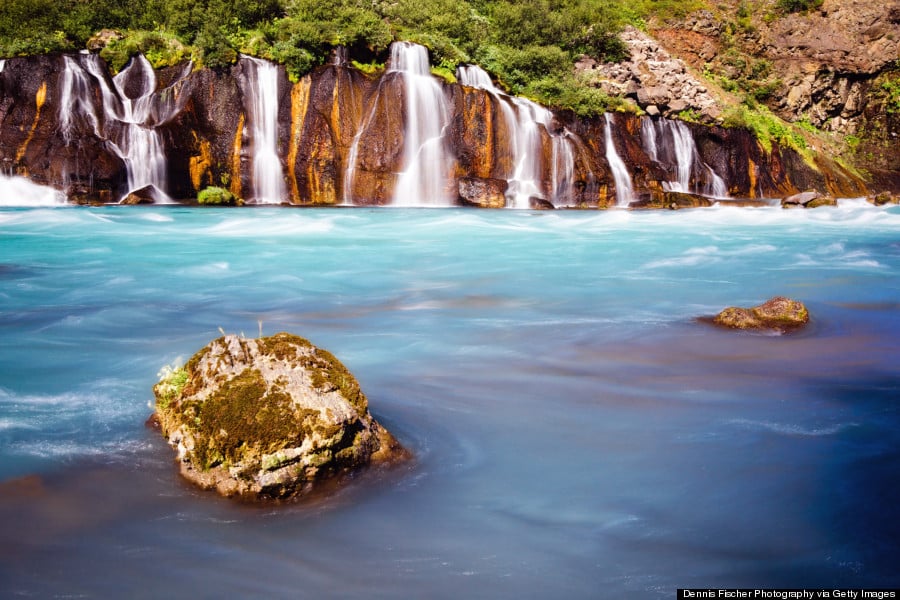 Hraunfossar (which loosely means "Lava Falls," for obvious reasons) is a "little extra drive" away from Reykjavik, Iceland's capital and a tourist hotspot.
Visitors say the jaunt away from the city and deep into nature becomes worth it the instant you spot brilliant turquoise water springing out of nowhere into a pool below.
Excuse us while we zen out... and then book our flight.