Shortcuts
The full guide to West Iceland's pools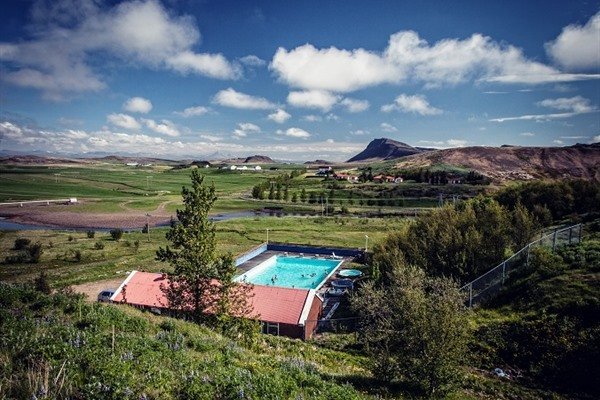 Geothermal pools and natural hot springs are a big attraction in West Iceland. The land is rich with warm water, giving us the eco-friendly opportunity to grow vegetables in greenhouses and heat our houses with geothermal warmth.
It should come as no surprise that Icelanders are big on bathing and swimming activities in a land full of natural hot springs and a local pool in almost every village. The mineral-rich geothermal water is destressing, relaxes every muscle and can heal skin problems.
Here is our list of all the geothermal and natural hot tubs and pools offered in West Iceland:


Krauma – Borgarfjörður Region

Krauma is a geothermal bath and spa located at Deildartunguhver, Europe's most powerful hot spring. There you will find hot and cold tubs, steam baths and a relaxation room. The hot water comes from Deildartunguhver itself and the cold water is originated from Ok, the smallest glacier in Iceland.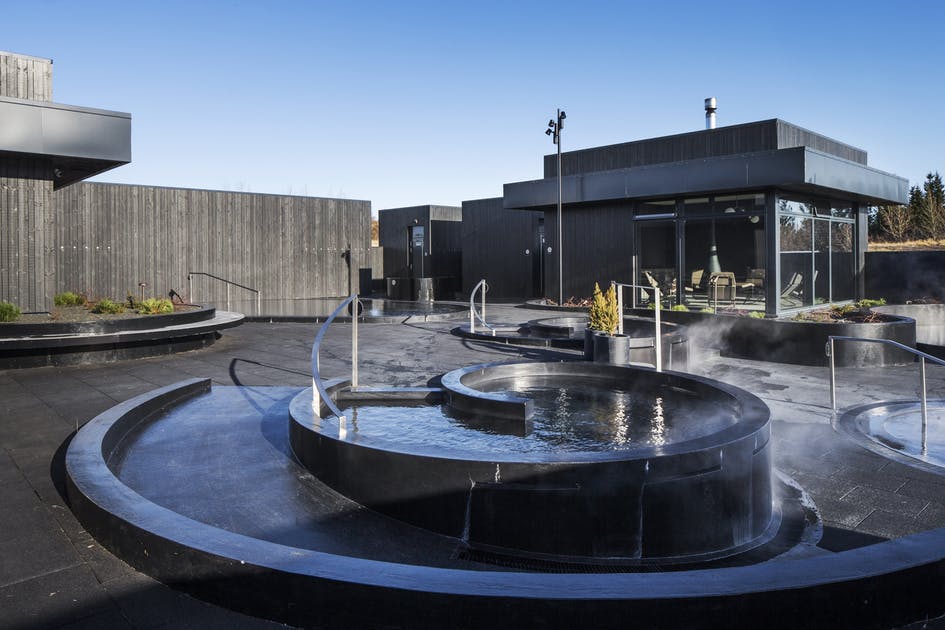 Lýsulaugar (Lýsuhólslaug) – Snæfellsnes Peninsula 

The newly renovated Lýsuhólslaug has a warm natural pool and two hot tubs. The pool has naturally carbonated mineral water from the earth, rich in magnesium, calcium and Chlorella algae which gives the pools their green look and has various health benefits.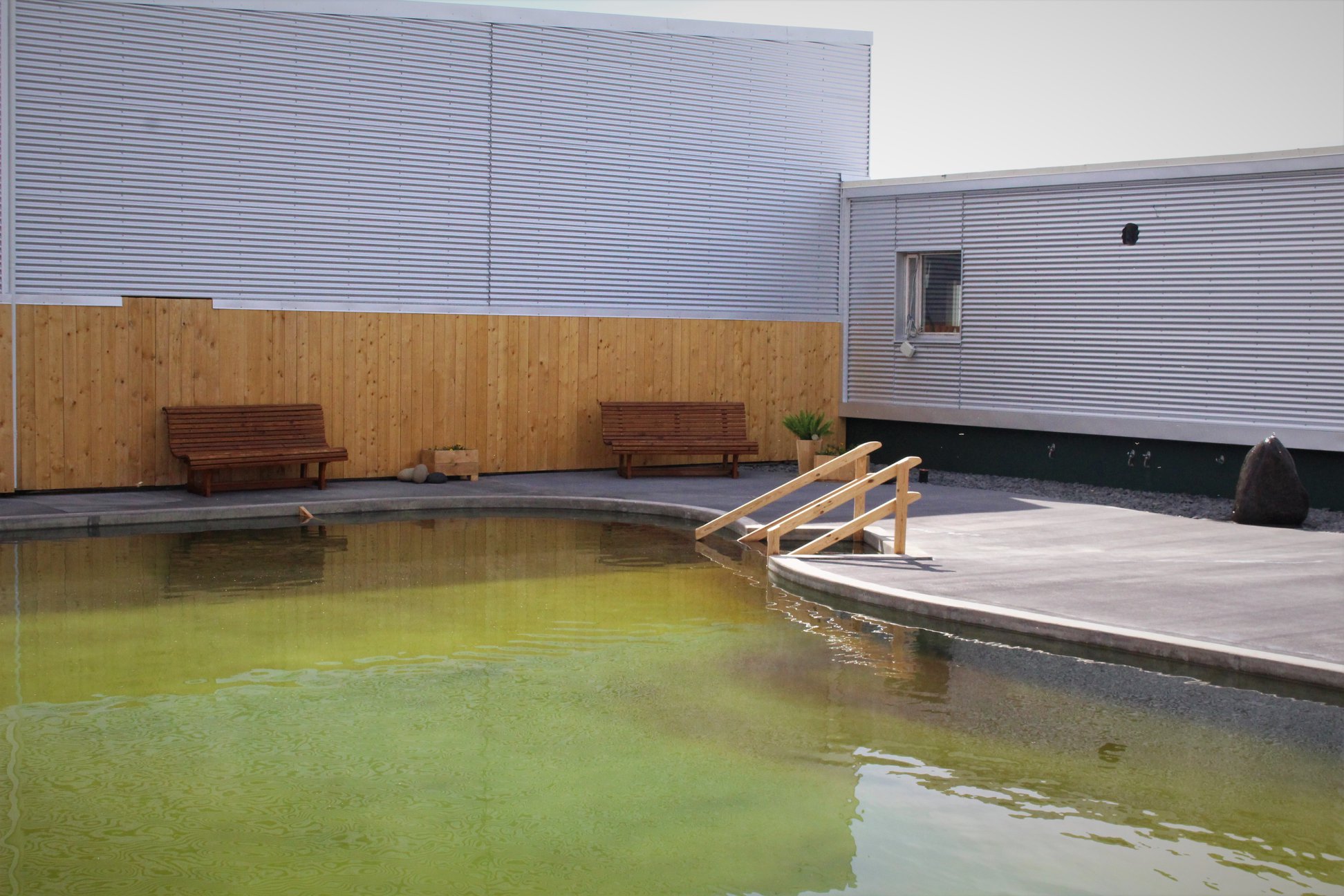 Guðlaug – Akranes

This two-level natural hot pool by Langisandur beach is a must-visit when in Akranes. Guðlaug offers a relaxing hot tub with a beautiful ocean view as well as a smaller pool on the lower level with an entrance to the beach, giving the brave-hearted a chance to dip into the cold Atlantic ocean.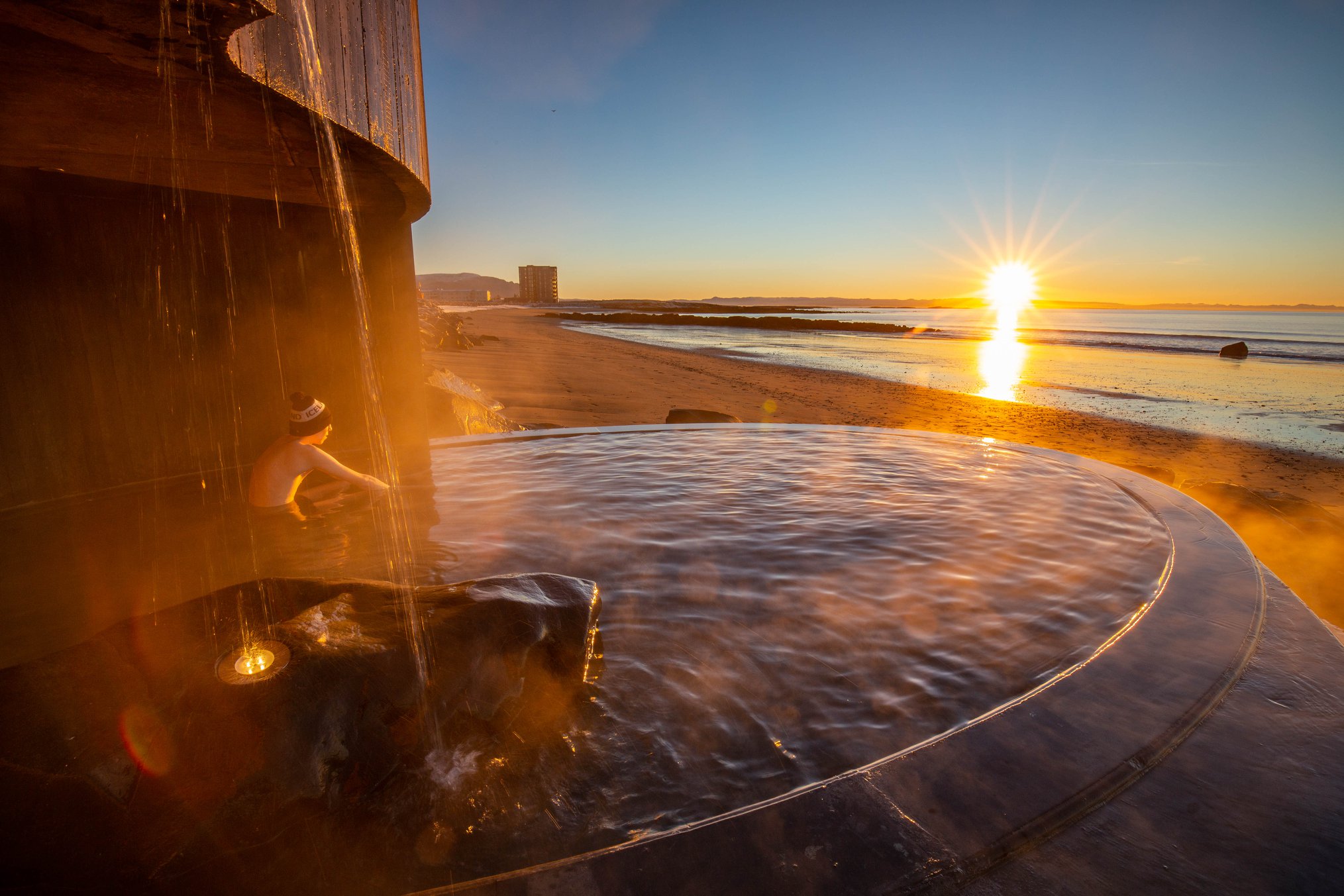 Guðrúnarlaug – Dalir Region

Named after the well known Guðrún Ósvífursdóttir from the settlement age, Guðrúnarlaug has over 1.000 years of history. This pool is one of the places mentioned in Laxdæla, making this a must-see spot for the fans of the settlement sagas. It was renovated in 2009 after spending 140 years hidden under a landslide. Today visitors can dip into this natural pool free of charge, just like Guðrún did.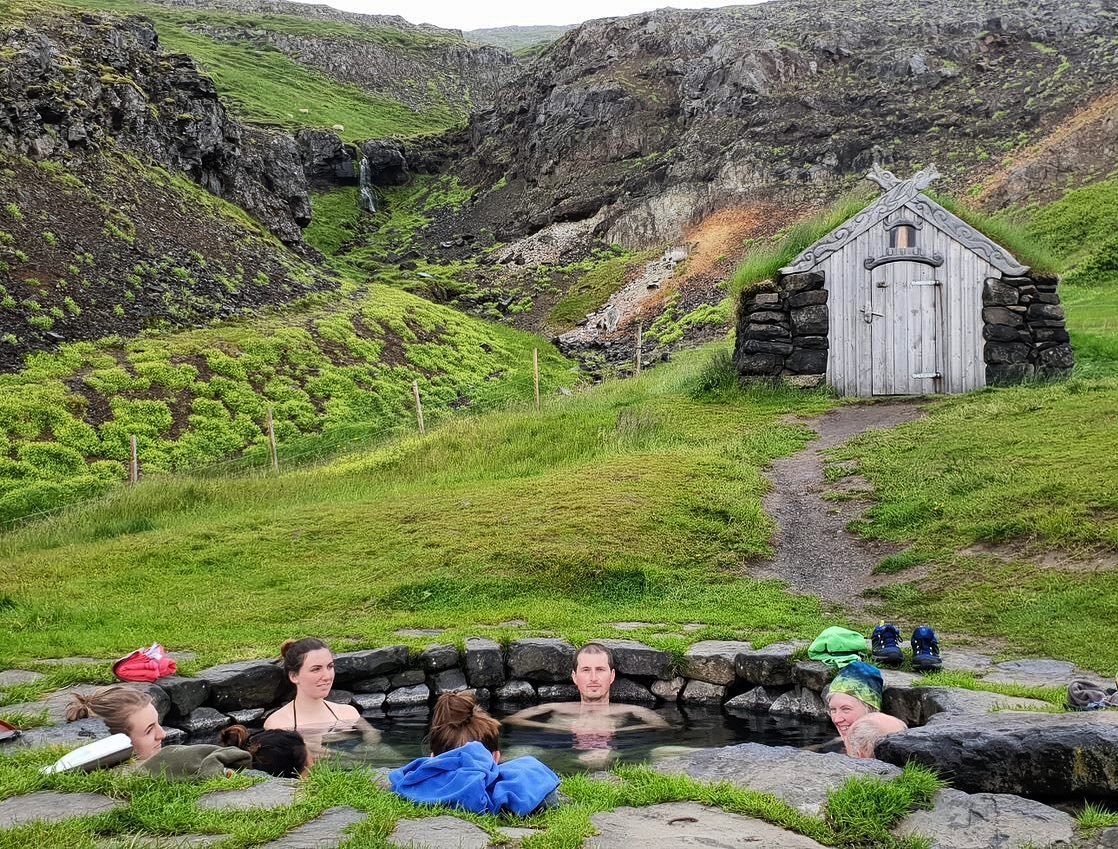 The hot tubs in Stykkishólmur

The swimming pool in Stykkishólmur has two hot tubs with natural water from a drilling hole by Hofstaðir. The water is Fresenius certified water and is claimed to have regenerative powers and can treat all sorts of skin problems such as eczema and psoriasis.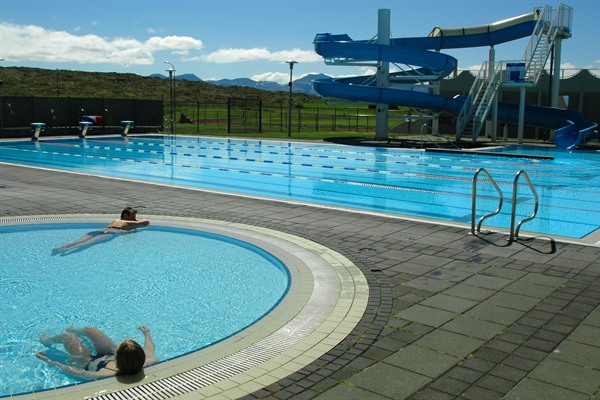 There are swimming pools in every region in West Iceland. They all have a pool suitable for swimming as well as hot tubs for relaxation. Every swimming pool offers showers and a few have steam baths. Here's a list of all the swimming pools in West Iceland:

Snæfellsnes peninsula

Ólafsvík swimming pool

Grundarfjörður swimming pool

Stykkishólmur swimming pool

Borgarfjörður region

Varmaland swimming pool

Kleppjárnsreykir swimming pool

Hreppslaug swimming pool

Borgarnes swimming pool

Húsafell swimming pool

Hvalfjörður and Akranes

Hlaðir swimming pool

Akranes swimming pool

Dalir region

Sælingsdalslaug swimming pool