Highlights in West Iceland
Travel Routes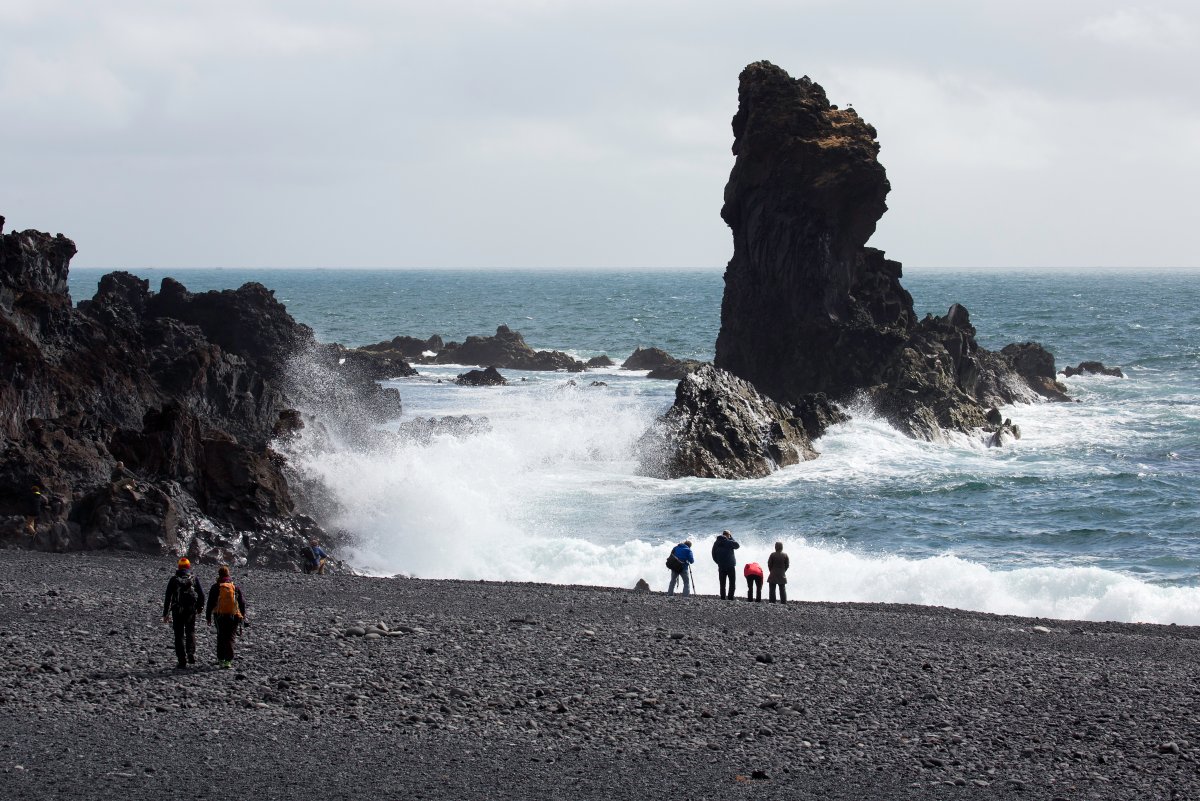 Snaefellsjokull National Park
Snaefellsjokull National Park
Snæfellsjökull National Park is located at the edge of Snæfellsnes in the West part of the country. It is about 170 km2 and the first national park to stretch from the top of the mountain and all the way down to the ocean.
Read more
Towns
Akranes
Akranes is just a stone's throw away from the capital largest town in West Iceland with the population 7.421. The Museum Area at Gardar is without a d
Bifrost Borgarfjord
Bifrost is a university village with a population of 200 but during the winter months 600 - 700 people live there. Bifrost is a direct descendant of t
Borgarnes
Borgarnes lies in the middle of West Iceland about 75 km from Reykjavík City Centre.In Borgarnes you can create an unforgettable holiday: breakfast an
Budardalur
Budardalur is the main administrative and service centre in the Dalabyggd region. Few parts of Iceland are as rich in history as Dalabyggd, where reco
Grundarfjordur
Home to Mt Kirkjufell. Grundarfjörður is a picturesque town situated on the fjord of Breiðafjörður. The town is located right next to Kirkjufell mount
Hellissandur
Hellissandur was once a major fishing centre but Rif was one of the main trading ports on Snaefellsnes peninsula. Most of the villages' fishing fleet
Hvanneyri in Borgarfjordur
One of the heroes of the Settlement Sagas, Grímur hinn háleyski, founded the rich farm of Hvanneyri at the time of settlement.  Today the Agricultural
Olafsvik in Snaefellsnes peninsula
Olafsvik is a town on the northern side of Snaefellsnes peninsula, close to the magnificent glacier, Snaefellsjokull. Olafsvik has a large fishing har
Reykholt í Borgarfjord
Reykholt in Borgarfjord is a small village and one of the greatest historical place in Iceland, mainly because of Snorri Sturluson, a famous writer, p
Rif at Snaefellsnes peninsula.
Rif is a small village at the North of Snaefellsnes peninsula. It's older name is Havarif or Háarif, but nowadays always called Rif. In the village th
Stykkisholmur
Stykkisholmur is beautifully-situated on the northern side of the Snaefellsnes peninsula. With beautiful and well-preserved old houses in the town cen